Difference Between Condos Townhomes Single Family And Patio Homes
I'm sure we can all tell the difference between a single family home and a condo--but what about a condo and a townhome. That can get a little confusing. The below descriptions are a little snippet of each type. Want more info on any of the above? www.michelleforemanrealtor.com or michelleforemanrealtor@gmail.com
Single Family Homes
Typical house. It's got a front yard, a back yard and some place to put a car or two.
Sometimes homes are in master-planned communities and sometimes they sit hundreds of feet apart on several acres. Overall, the typical house is not attached to anything more than a garage.
Townhomes
A townhome is a single-family home which may be attached to other single-family homes on one or both sides. This means owners will share one or more common walls, sometimes called "party walls".
Owners of townhomes have the same type of ownership that people in single-family homes enjoy. In other words, owning a townhome means owning the structure and the land on which it sits.
Condos
Next is the condominium. With a condo, ownership is of airspace. You literally own the pocket of air in which you reside, or you own everything from the walls inward, and have no individual rights to the land or the building.
In condos, owners have shared rights to things like elevators, parking garages, hallways and the like. Maintenance of these areas becomes the responsibility of a condominium association.
Every owner owns a share of interest in the condominium association, plus an obligation to pay monthly dues or special assessment fees for larger maintenance problems.
Patio Homes
Sometimes called garden homes, these are a kind of blend between single-family homes and condominiums. There is a complete house sitting on land that you own, yet the backyard is sometimes replaced with a small patio area or even non-existent. There is a small yard in the front of the home and down only one side of the house.
With a single-family home, you'd expect to see a strip of yard down both sides of the house...but with a patio home, it's only on one side.
Info taken from http://www.myhomehouston.com/types-of-homes-you-can-buy.php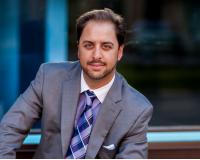 Author:
JP Piccinini
Phone:
480-980-9025
Dated:
April 4th 2016
Views:
1,906
About JP: JP Piccinini is CEO and Founder of JP and Associates REALTORS (JPAR), Founder and CEO ofOdasi Real E...