Different Types Of Financing Options For The Buyer
When considering the purchase of a home, today's home buyer has more financing options than there have ever been available.The overall goal is really quite simple, you want to find a loan that fits your current financial situation. Below are a few types of mortgages to help you grasp the options available.
Fixed Rate Mortgage
A fixed-rate mortgage carries the same interest rate for the life of the loan. Traditionally, fixed-rate mortgages have been the most popular choice among homeowners, because the fixed monthly payment can help protect against inflation. Fixed-rate mortgages are most common in 30-year and 15-year terms, but recently more lenders have begun offering longer terms.
FHA Loans
FHA Loans are Federal Housing Administration backed housing loans which are provided by FHA approved lenders. FHA insured loans are a type of
"
federal assistance" and have allowed lower income
f
amilies to borrow money for the purchase of a home that they would not normally be able to afford. An upfront mortgage insurance premium (UFMIP) equal to 1.75 percent of the base loan amount at closing is required, and is normally financed into the total loan amount. There is also a monthly mortgage insurance premium (MIP) which varies based on the amortization term and loan to value ratio.
Adjustable Rate Mortgage
Adjustable-rate mortgages differ from fixed-rate mortgages in that the interest rate and monthly payment can change over the life of the loan. This is because the interest rate for an ARM is tied to the market index. ARM loans usually have caps that limit the rate from rising above a certain amount between adjustments , as well as a ceiling on how much the rate can go up during the life of the loan(usually a 6% cap). With these alternatives ARM loans have become the most widely accepted.
USDA Loans
USDA Mortgages are the only $0 down programs for people who have not served in the military. USDA Loans used to be considered agricultural loans, but that's not the case any longer. Depending on your new zip code, your income,and credit history you might just want to take advantage of a USDA loan.
Some advantages are no down payment, Min.620 credit, no price limit,no monthly mortgage insurance.
There are still many other options for mortgage loans on the market. These were just a few of the most common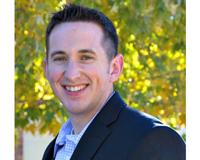 Author:
Michael Worley
Phone:
214-394-8299
Dated:
July 8th 2014
Views:
1,480
About Michael: Are you looking for a Realtor that will put your interests first? As a young kid growing up in the ...