Do You Live In A Subdivision Or A Community
The word "subdivision" is often used interchangeably with the word "community," but in reality, the two could not be more different.
A subdivision is a series of lots carved out of a parcel of land. There are utilities to keep the lights on and roadways to keep the cars in order. There are houses built on the lots, and there are lawns and landscaped areas throughout.
Subdivisions are prime examples of today's "click generation" — neighborhoods comprised of people who enter a subdivision and click the garage door open, then drive in and click it closed. They walk inside and either click on the television, the Internet or the video game console. And what gets lost in the process is the sense of community that happens when people go outside and interact with their neighbors.
A community creates a sense of belonging because it encourages human interaction. While it may have all the elements of a subdivision, these elements are arranged with thought and purpose to encourage the formation of relationships. A community is not an accidental creation. It starts with the developer and design team, who consciously create the layout of the streets and determine how the houses interrelate.
The open spaces and amenities are designed for optimal beauty and utility, and even the tree-lined streets are thought through from the standpoint of what those trees will look like at different times of the year. The choice of plants and trees add color throughout the year and can have a significant impact on the feel of a community during the winter months.
When a community has amenities like a clubhouse and pool, it directly affects the total cost of the project and enhances its intrinsic value. Curved streets create a beautiful appearance and a more pleasurable living experience, as does the creation of open space. Simple things that we take for granted, like sidewalks, can have a significant effect on the total cost of a project, but these elements all add up to a more livable environment. Walking paths and parks encourage residents to get outside and interact with each other, and they foster a sense of belonging.
By adding such amenities, a developer may bring fewer home sites to market, but creating these elements enhances the overall quality and value of the community.
The next time you get in the car to go look at houses, be sure to take a step back and look for communities. Notice the difference between a well-planned community and a typical subdivision.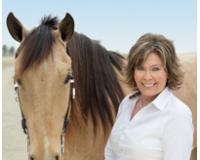 Author:
Deborah Boyd
Phone:
940-368-1306
Dated:
January 6th 2015
Views:
592
About Deborah: My family has lived in North Texas for generations so I personally know the residential areas of Fri...