Does A Home Theatre Add Value
Will A Home Theatre Add Value to Your Rockwall Home?
Many home owners dream of having a home theatre – an entire room of the home dedicated to enjoying television and film. These rooms are usually equipped with a large flat screen television or projector, comfortable seats, mood lighting and perhaps even a bar or a snack fridge. They are very comfortable and the perfect place to relax after a hard day. They are also lots of fun for entertaining, as you will be able to watch the big game or the hottest new release with your friends in style.


However, will spending the money on renovating your home to create a theatre room be a smart investment? Does this type of home improvement add a lot of value to the property, or will it turn off potential buyers?
Buyers Interested in Tech-Equipped Homes
These days luxury home buyers are becoming much more tech-savvy and they are demanding more networked or 'smart' homes than ever before. They are looking for a house which is outfitted with the latest in technology, so a modern home theatre will be a desirable selling point. If you are targeting your home to this luxury market, the home theatre could give you an edge over the competition. It is difficult to determine the amount that the home value is affected when you add a high tech home theatre, but most realtors will agree that when there are many houses for sale at any given time, the one with the impressive home theatre room will be more likely to sell first.
Don't Take Over Valuable Home Space
The only situation in which the home theatre could detract from the value of the home is if it overpowers a medium sized or smaller home that just barely had enough space in the first place. If your home cannot spare the extra room, taking up a lot of space with a home theatre will mean fewer bedrooms or living spaces and a decrease in value.
However, you might be able to get around this problem with clever solutions that allow you to conceal the home theatre unless it is being used. You could hide the large screen behind specially designed cabinets and set up the furniture so that the room can be a living space when not in use as a theatre.


Remember that a home theatre system is something that will only increase the value of your home for some buyers, as opposed to something like a bathroom renovation or a garage which will be valuable to almost every buyer.


Call Lisa Cardillo with JP and Associates REALTORS today. Lisa Cardillo specializes in residential real estate in Wylie and Rockwall well as the surrounding communities. Want a faster sale at a higher price? Let my education, experience and advanced marketing techniques benefit you in the sale of your home.
Looking at buying or selling real estate, Call or text me any time: 214-727-3366

Resources:
rooms are usually equipped with
http://www.howstuffworks.com/culture-traditions/tv-and-culture/10-ways-to-make-home-theater-more-like-real-theater.htm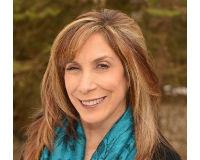 Author:
Lisa Cardillo
Phone:
214-727-3366
Dated:
June 9th 2014
Views:
2,706
About Lisa: Assisting people on the purchase or sale of their home is what I love to do! My name is Lisa Ca...