Dominion at Panther Creek Homes For Sale Frisco
We love our neighborhood for many reason, could not be happier to live in the Dominion at Panther Creek here in Frisco. The location in Frisco is superb for what we do every day, work, play, etc…we have all that we need within miles of us. To add to the shopping and entertainment options we could not be more thrilled about the new 320 acre tract shopping and residential center (similar to the Shops at Legacy in Plano) breaking ground soon at the Dallas North Tollway and HWY 380. Growth for the Metroplex keeps pushing us north and we like it up here. Our kids love the schools, and their sports and training facilities are right around the corner. It helps me knowing that since I will be driving my daughter to her gym every day but Sunday...for what looks like the rest of her minor life (she only ten now) that Kurt Thomas gym is only 2 miles from our home in Dominion of Panther Creek area at the corner of Preston and Eldorado. I put some miles every day on Eldorado Pkwy that's for sure....
If you are interested in purchasing a new construction home in the Dominion of Panther Creek neighborhood there are still some new construction lots left (as I type this) - Grand Home and Darling homes are the two builders in the neighborhood. New home prices start in the mid $300K - however Darling tends to be above the $400K. The average sales price for a home in the Dominion of Panther Creek neighboorhood is about $400K because of the resales - however most homes now tend to be above the $400,000 mark. Consider Frisco's average home list price for is over $450k. I guess the Piccinini's are average Frisconians after all.
Resale homes sell rather quickly as well – Prices vary you can find a smaller home under 3000 square feet for under $300K – Grand Homes built some smaller one story homes as well as Darling Homes that have recently sold under $300K. Most of the homes in the Dominion tend to be two story homes above 3000 square feet with majority being around 3500-4500 square feet.
The neighborhood is served by Tadlock elementary, Maus Middle School and currently zoned for Heritage High School. This is once again as I type this since as you may or may not know Frisco ISD is booming adding schools to the district, so the zoning is likely to change as new neighborhoods and schools are added to the area. Frisco ISD is one of the most sought after school districts in the Metroplex and the reason for the construction of new schools is the influx of residents, but also their pledge to never build a high school bigger than a 4A school - so as of today we have 7 high schools in the district!
Somethings to consider, but surely not deal breaker are that the Dominion of Panther Creek in Frisco area is part of the Public Improvement District - what is called the Eldorado Corridor so on top of your HOA dues every year that include full use of facilities like pools, trails, greenbelts and playground and parks the city of Frisco has an assessment of about $250 per year for the next 10 years to pay for the development of the area. The total assessment including HOA as of 2012 was about $550 a year.
If you are interested in purchasing a home in Frisco, give me a call or email me and I will be glad to help you. Frisco is our home I would love to show you homes in our neighborhood or anywhere else in Frisco that may fit your lifestyle and price range.
If you are interested in selling a home in Frisco of and especially in the Dominion of Panther Creek area I would love to take care of our neighbors and help you. I live here in Frisco and I am a living testimonial to our amazing city and our neighborhood.
Looking forward to meeting you soon and maybe helping you make a move.
Your friend and Real Estate Broker,
JP Piccinini
JP Piccinini is the Broker/Owner of JP and Associates REALTORS a real estate company founded and based right here in Frisco with offices in Frisco Town Square. He has years of experience in the real estate business having helped hundreds of buyers and sellers with the residential real estate needs. He specializes in Frisco single family homes. He is an accredited Luxury Home Specialist and a perennial Real Estate Top Producer. Helping buyers and seller is his full time profession. He has a long list of satisfied clients. Here's a few testimonials from previous clients of JP.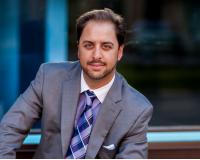 Author:
JP Piccinini
Phone:
480-980-9025
Dated:
December 4th 2012
Views:
3,576
About JP: JP Piccinini is CEO and Founder of JP and Associates REALTORS (JPAR), Founder and CEO ofOdasi Real E...