Dont Make Me Say I Told You So
In the most recent issue of Frisco Style magazine you will real about the latest updates of the nations fastest growing city and the Five Billion Dollar Mile. Read all about it in the current issue here.
If any of you are ready to dump your old dilapidated and outdated homes built pre World War I and move to where the action is, now is the time. If you have been thinking about chunking that cookie-cutter home with aluminum wiring, dying trees, inefficient appliances, smells like grandma, crazy floor plans and ad-hoc HVAC systems that cripple our power generating plants and your wallet, its time to get into the game before the city condemns your four walls.
Frisco is growing and will soon have the Cowboys Wold HQ, Frisco Station, The Gate and Wade Park. The circle of "rust" has seen its day (inside the loop of poop). From downtown Frisco you can always shoot 25 minutes down the tollway (in the bullet proof vest you are going to need) for a Mav's or Stars game or check out the 25 year old SMU grads trolling the bars in uptown for a surgeon to marry, as they listen to bubble gum pop and talk about how much their daddy's make. If you are not into 20 somethings, there are 40 something single gals in uptown that have never been married listening to bubble gum pop while they toll the bars looking for a rich surgeon to marry.
Lots of new homes being built in Frisco, and if your timing is right, you could sell at the peak of the real-estate market and get double the home up this way and not have to pay for private school or buy your child a bullet proof vest equipped with a taser gun. Frisco has 7 high schools and 2 that are nearing completion where your children can get an excellent education. Do it now while you can still get into the beautiful new homes and neighborhood at a good price and the interest rates are around 4%. Now is the time!! If you are not convinced about making the move, I will wait ten years and tell you "I told you so".
If you would like to explore you options and get out of the circle of rust, give me a call at 214-454-6969 for a personal appointment or check out my website here.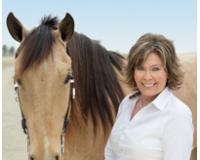 Author:
Deborah Boyd
Phone:
940-368-1306
Dated:
February 5th 2015
Views:
3,572
About Deborah: My family has lived in North Texas for generations so I personally know the residential areas of Fri...