Dont Move Clutter To Your New Rockwall Home
You just purchased a brand new home in Rockwall, Texas and you are packing up your all your belongings and preparing to move in. Make the move easier by getting rid of any unnecessary stuff and clutter that has collected at your old home.

Let's face it, we all have a surprising amount of stuff that we don't really use or need. Why spend the time packing these extraneous possessions, pay to have them transported and spend time unpacking them just so they can sit in your new storage cupboards or garage collecting dust?

De-cluttering before a move will save you a lot of valuable time and money and the less stuff you have the more space you can enjoy in your new home. However, getting rid of stuff can sometimes be an emotional and difficult process.

Tips to make the process go more smoothly:
Don't try to tackle the entire project in one weekend – you will find yourself incredibly overwhelmed and exhausted. Instead, break it into manageable chunks. Clear out the hall closet one weekend, the garage the next weekend and the attic the following weekend.
Try to remove your emotions from the process. We tend to hang onto stuff for much longer than we need to because we have sentimental attachment to it. Remember that you will still have the memories, even if you don't have the souvenirs anymore.
A good rule to go by is that if you haven't used the item in one year, you probably won't use it again. Of course, this doesn't count for seasonal items such as Christmas decorations.
Get rid of the easiest stuff that you aren't really attached to first. This will get you in the right frame of mind. Save the really meaningful personal items until the end, as starting with these items can be difficult and discouraging.
If something you own is broken, make it a priority to fix it before you move or get rid of it. Don't take broken or unusable items with you.
You will likely be able to sell a lot of the valuable things that you getting rid of. Try spreading the word out to your local community, friends and family. If no one is interested, try selling online or at a local auction.
If you have anything left over that you can't sell but is in good condition, donate it to a local charity so that it can benefit others.
With these tips, you should be able to move into your new Rockwall home clutter-free, enjoying the freedom that comes with having fewer possessions. If you have any more questions about moving into your new property, please feel free to contact me at
[email protected]
or 214-727-3366.
Call Lisa Cardillo with JP and Associates REALTORS today. Lisa Cardillo specializes in residential real estate in Wylie and Rockwall as well as the surrounding communities. Want a faster sale at a higher price? Let my education, experience and advanced marketing techniques benefit you in the sale of your home.
Looking at buying or selling real estate? Call or text me anytime! 214-727-3366
Resources:
surprising amount of stuff
http://business.time.com/2012/07/19/got-stuff-typical-american-home-cluttered-with-possessions-and-stressing-us-out/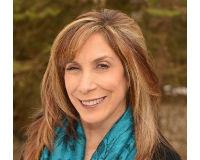 Author:
Lisa Cardillo
Phone:
214-727-3366
Dated:
May 15th 2014
Views:
1,459
About Lisa: Assisting people on the purchase or sale of their home is what I love to do! My name is Lisa Ca...