Easy Money 2 For 1 Home Special
We know there's a saying "there is no such thing as easy or free when it comes to money matters". This is a preferred phrase utilized by savvy investors to lure you away from taking a part of the pie.
Welcome to the landing path of easy money! DFW real estate.
Here you can see how your money grows while you go on about your things in life. In the next 7-11 months, at the comfort of your own home and while enjoying the rewarding process of building your dream home in this hot and sizzling housing market of the Dallas/Ft.Worth metroplex.
We are observing how every available space of land is being gobbled up by real estate developers, with many of these going into new home construction.
This is where you come in and take advantage of the early bird specials.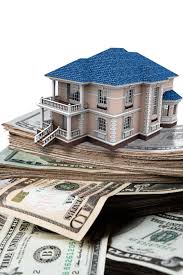 Let the fun begin!
The Model home is up and gorgeously staged to get your dream home adrenalin pumped up.
After all, what is at the top of our bucket list in our lifetime? You guessed it! ... to build our dream home! Just thinking about it is so exciting, that I'm already deviating from the subject.
Early bird incentives lure your curiosity and before you know it, you are selecting your lot, a floor plan, an elevation that fits your design style and end up placing a small money deposit called earnest money , which in turn shows good faith on your behalf as part of the contract.
Now you begin the previously mentioned journey of building your dream home while you watch your money grow. You are getting paid to have fun while fulfilling your dream and continuing the normality of everyday life.
You anxiously await the initial stages of this process while the building permits are being processed by the homebuilder. You start the weekly adrenaline rushed routine of driving by your selected homesite and observing the SOLD sign at the site of your future new home.
After a few weeks have passed, you receive the invitation to the homebuilder's design studio where you will be greeted by a professional design consultant who will assist you in selecting the finishing touches of your dream home. You will select your brick, stone, flooring, wall and surface finishes, appliances and cabinetry for every room inside the house.
A few weeks have gone by, permits are approved and you drive by your homesite and you see that it has been cleaned up and prepared for the construction process to begin. This is when your impulse of obsessive picture taking commences. You start taking pictures from every imaginable angle and start collecting them as part of the memorable moments.
As the building process continues and the house of your dreams starts to take shape through the main stages of the construction process such as the pouring of the foundation, framing, rough mechanics, drywall, finish, finish mechanics, final stage.
Throughout your much awaited visits every week, you start meeting your future neighbors at the homesites of their future homes and you start building relationships with usually the first topic being discussed goes something like this... Wow, have you seen that they raised the prices again!!
Just as you have been driving your car out there every weekend, you have also bookmarked your builders sub-division page as your favorite, mainly to monitor the various price increases implemented as the the number of new homes under construction increases.
You have already built equity, your money has grown while going about your life activities at home, being at work or while vacationing.
You continue this rewarding path of building your dream home and as the different stages of the process are being completed, your money is still growing ... you meet more of your future neighbors while visiting the homesite and once again, the main topic of conversation is the price of new homeownership has once more increased and if you are one of the early birds, then you get to wear your bragging cap on how you got in at a lower price. Regardless of at what point you joined the club, by the time your home is finished you already have equity ! Free money!
You have built your dream home!
Here is where part 2 of the 2 for 1 home free money is explained.
We are in a sizzling hot market with house inventories are on an average of 30-41 days and in my part of town in Collin County, most houses go under contract within a week. This being said, normally, in order to purchase an existing home you would have to sell your house first and then use the proceeds to purchase or finance your next home. But In this case you get a 2 for 1 home special of equity, your new home that is being built and accruing equity and the house you are living in also accruing equity until you sell it right before the new one is finished!
BAM ! 2 for 1 ! Double equity!

And once again as your Realtor, I have been able to share that joy of seeing your dream home come true. It is a very rewarding feeling full of joy and pride and a new friendship has also been built.
I take pride and I'm passionate about homes.
We have a boom educated generation entering the real world and becoming part of the smart process of home ownership.
Whether you are upsizing or downsizing, consider new home construction as a way to invest in your future.
And as homebuilders start ramping up construction on condos, and single-family homes, you stand to cash in betting that the bottom's finally here.
Forget what you read about housing. The American Dream is alive and well, and in the Dallas/ Ft.Worth metropolitan area it is sizzling hot and will continue the trend, so hot that the area decided to skip the winter season.
As you read this post on my blog, you're invited visit my website and download the App and take it on the go, curious about home prices in different areas? Surf through my app and website it is full of features .
I would love to be a part of your fulfillment of building your dream home. Become part of the 2FER CLUB.
Contact me through my website.
After all HOME-WORK is what I do best!
I am passionate about quality and impeccable service. I am passionate about beautiful properties. You can rely on my knowledge and passion in achieving the best results for my clients. I am passionate about my profession. And, most of all, I am passionate about success.
Real Estate is my passion.
Author:
Michele Thompson
Phone:
817-719-7729
Dated:
March 5th 2016
Views:
1,868
About Michele: Michele had an early introduction to real estate when she went house hunting all over Ft. Worth with...