Exciting New Restaurant Plus 8 Others Coming To Rockwall Texas
Rockwall Texas has been a wonderful home to many restaurants in town. Recently there have been many articles about the 8 new restaurants coming to Rockwall Texas, but there is a 9th ladies and gentlemen! The #9 new restaurant coming to Rockwall Texas is going to be The Londoner Pub and Grill and it will be located right off the square when Coyote Rojo used to be. This is a great location as it is close to all of the shops and restaurants in the square, but will have parking for the restaurant that will hopefully not complete with the shops since it's a block away. The Londoner serves authentic British food such as fish and chips and shephards pie. It will also have many American items on the menu as well. The Londoner has multiple locations in the Dallas area and Rockwall is excited and anxiously awaiting the opening...or even beginning the construction on this new eatery in town.

The other 8 restaurants that have opened or will be opening soon are:

1. Family Table, which will focus on meals made from scratch and it will be located in the square where the old county annex building was.
2. Rosa's Cafe will be located in front of Costco and it is a Mexican restaurant.
3. Mellow Mushroom will be located next to Logan's Roadhouse and it will feature specialty pizza.
4. Raising Canes is a restaurant that features chicken strips and it is located off 30 in front of Costco.
5. Luby's will also be located in front of Costco and it is a cafeteria.
6. Denny's is a national chain 24 hour diner which has occupied the former Burger King on the service road off I30.
7. Fuddruckers will be sharing a building with Luby's and they specialize in burgers.
8. Dunkin' Donuts will be located on the corner of 740 and Summer Lee Dr and they offer, coffee, donuts and sandwiches.

As soon as these all open and I report back I will make my next blog about the different gym's in town! Rockwall Texas is certainly growing and many restaurants and stores want to do business here and service our community. I look forward to supporting the local businesses in my town and I hope you do too!

Bon Appetit!

Stacy Lynn is your local real estate expert in Rockwall County and surrounding areas. Stacy Lynn has been a licensed Realtor for over 10 years and has been a top producer for several companies in San Diego California. After moving to Rockwall Texas and settling in Stacy has jumped back in to real estate and is loving every minute of it! Stacy is a proud mother of her 5 year old daughter and enjoys being an active part of her community and volunteering a lot of time assisting with local charities through her talent as a photographer. This agent has sharp skills, the ability to negotiate fantastic deals and is relentless when it comes to finding that perfect home for her clients! Call Stacy Lynn to get you that new address TODAY!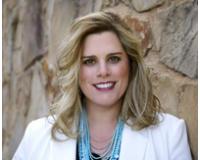 Author:
Stacy Lynn Massar
Phone:
214-649-3686
Dated:
January 16th 2014
Views:
9,988
About Stacy Lynn: Stacy Massar has been in the real estate industry since 2002 when she became a licensed agent and lo...