FISD 2014 Bond Is Massive On So Many Levels Please Be Informed
Whether you're for or against the 2014 FISD multi-million dollar bond, do yourself & the students of Frisco's great schools a favor & do some research first.

Early voting starts today, April 28 and goes through May 6. Election Day is May 10.

It's a huge decision. It's dealing with huge amounts of money: more than my human, non-math brain can handle, but luckily, I have 2 well-meaning and passionate resources to refer you to so that you can be the most informed voter you can be.

Representing the opposition (not to education or teachers/students, but to excessive spending): The Responsible Spending Coalition of Texas. You can view videos and read detailed info at http://www.responsiblespendingcoalition.org/. You can also follow them on Facebook and Twitter.

Pushing for the passage of the $775,000,000 bond is the Frisco Schools First PAC. You can read more about the bond at http://friscoschoolsfirst.com/ or follow them on Facebook.

The main point of this blog: V-O-T-E! It's your birthright as an American! If you don't vote, you can't complain:)

POLLING LOCATIONS:
Monday, April 28 – Tuesday, May 6 – Early Voting
Polls open 8 a.m. to 5 p.m. on April 28-May 3 and 7 a.m. to 7 p.m. on May 5-6.
Saturday, May 10 – Election Day, Last Day to Receive Ballot by Mail
(7 p.m. unless overseas deadline applies)
Polls open from 7 a.m. to 7 p.m.
In addition to sites offered in Collin and Denton counties, temporary early voting will also be available at 49 Frisco ISD schools on designated days and times. See the schedule. Voters may cast ballots at these FISD campuses or any early voting site, regardless of precinct, as long as they vote in the county in which they live.
Please note: Collin County voters can vote at any Collin County voting location during early voting and on Election Day. In Denton County, voters can vote at any Denton County early voting location during early voting, but must vote in their precinct on Election Day.

Seana Taylor specializes in residential real estate sales & listings in the greater Frisco area -- or wherever your home search takes you!
Seana Taylor, Realtor
JP & Associates REALTORs
Exceeding Expectations
Director of Marketing Services
Circle of Excellence 2013
Preferred Real Estate Professional with the Veterans Land Board (VLB)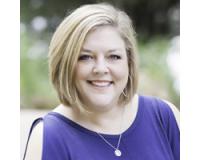 Author:
Seana Taylor
Phone:
940-337-1821
Dated:
April 28th 2014
Views:
2,009
About Seana: Seana is a native Texan and has lived all over the Lone Star State. She & her family now call Frisco...