FUN FACT FRIDAY Dallas Streets And Where Their Names Came From
The more I dig into these Friday fun facts, the more I want to learn. I didn't know there was so much I didn't know! The below are some fun tidbits about how some of Dallas' most popular streets were named. Interested in moving near these streets? Or any others? www.michelleforemanrealtor.com or michelleforemanrealtor@gmail.com.

Columbia Street
Columbia was one of the original 18 streets named by John Neely Bryan. According to the Oxford English Dictionary, it is a poetical name for America or for a time of discovery originating out of Columbus.
Industrial Boulevard
The construction of Industrial Boulevard was part of the Trinity River levee project, providing a road through land that had previously flooded when the Trinity River overflowed its banks. Construction began in 1930 and the road was in use by late summer of 1931. The road was named Industrial Boulevard because it ran through a section of land that was developed for industry.
Ross Avenue
Ross Avenue was named for two brothers, Andrew J. and William W. Ross, who owned land bisected by the street. According to the Memorial and Biographical History of Dallas County, William Ross came to Dallas County in 1866 and was soon joined by his brother. Andrew Ross' 1905 obituary in the Dallas Morning News indicates that it was Andrew Ross who came to Dallas in 1866. The brothers were farmers and real estate agents. The street has been named Ross Avenue since at least 1868, when the minutes of the Dallas City Council talk about road grading work on Ross Avenue. The first Dallas City Directory was published in 1873, and it shows Andrew Ross living on Ross Avenue.
William Ross was born March 30, 1821, and died November 14, 1899. The younger of the brothers, Andrew Ross, was born September 8, 1835, and died September 16, 1905. The brothers are both buried in Greenwood Cemetery.
Young Street
Young Street was named for Methodist minister Reverend William C. Young. Young had served as a chaplain in the Arkansas Confederate regiment under the command of General W. L. Cabell. At the end of the war, in 1865, Young relocated to Dallas County.
On his arrival, Young built the first home in the cedar breaks that later became known as The Cedars, just south of today's Dallas City Hall building. After Young's original log cabin was enlarged into a clapboard mansion, his home served as a benchmark in the survey of the first east-west street in The Cedars. Young Street was named by County Surveyor W. H. Thomas, later a prominent Dallas banker.
Reverend Young served one term as a Dallas County District Clerk (1867-1868) and was a three-term alderman for the fourth ward, which included The Cedars, during the 1870s. Young died in 1921 at the age of 94. He is buried in what was then known as the Old Masonic Cemetery, now the Masonic Section of the Pioneer Cemetery.

Moody Street
Moody Street appears definitively on the 1882 map of Dallas, but does not appear in the Dallas City Directory until 1888-89. Neighboring streets (Wichita and Payne) are also visible on the 1882 map but do not appear in the directory until 1886. Plat maps of the Ervin Addition from Murphy & Bolanz show the "old corporation line" and "new corporation line," which indicate that a portion of the Ervin Addition and western edge of the Cole Addition (both of which encompass these streets) had just been incorporated into Dallas, probably about 1887. None of the substantial property owners in the immediate area -- J.W. Payne, N.A. Yeargan, Neil McKinnon, or C.E. McCarty -- had family members that were identifiably Moodys, although Payne, Yeargan, and McKinnon all had streets named for them that abutted their property.
Info taken from http://dallaslibrary2.org/texas/streetnames.php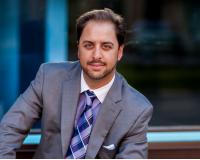 Author:
JP Piccinini
Phone:
480-980-9025
Dated:
November 27th 2015
Views:
802
About JP: JP Piccinini is an entrepreneur, philanthropist, proud dad and the Founder, Broker and Owner of JP a...