Fall Home Maintenance Checklist
With the cooler fall weather approaching the Dallas-Fort Worth area, homeowners should do some maintenance to prepare their homes. A good place to start is around exterior doors and windows throughout the house. Check to see if you can feel any cold air coming through by putting your hand along the edge of the door or window. You could also use a lighter or candle around the edges and if you see the flame flickering, then you know there is a leak. Doors are the most common source of air leaks. If you notice an air leak around a door, go to your local hardware store and get a roll of 1/4" x 3/8" self adhesive foam weather striping. They have different sizes if the above suggestion does not fit. It's easy to apply and will keep the cold air outside while you are heating your home. If you notice leaks around windows, you can get a tube of painters caulk and apply it to the areas as needed.
Another fall home maintenance suggestion would be to clean out the gutters around the house. If you live in a neighborhood with a lot of trees, more than likely, debris has collected inside the gutter troth and needs to be cleaned out. If you are not comfortable getting up on a ladder, contact your handyman. Clogged gutters in the winter can become a problem for your home by the spring. What happens is, water cannot drain through the downspouts and it overflows. The water goes over the front of the gutter, as well as, behind the gutter. The water behind the gutter can rot the wood (fascia board) and cause nightmares in the future. In the winter, the debris inside the gutter freezes and might pull the gutters away from the house.
One last thing to check would be your chimney. Check to see if the flume opens and closes properly. If the chimney cap is inoperable or non-existent, birds and critters will see this as an invitation and might build a nest inside. Again, contact your handyman if you are uncomfortable getting on a ladder or the roof.
I hope these tips help keep you warm and cozy this fall and winter season. If you are looking for a home in the Frisco area, these tips can help keep your new home insulated and save you a little money.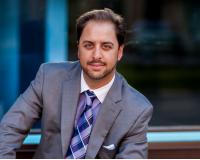 Author:
JP Piccinini
Phone:
480-980-9025
Dated:
November 5th 2011
Views:
2,871
About JP: JP Piccinini is an entrepreneur, philanthropist, proud dad and the Founder, Broker and Owner of JP a...