February Market in Dallas off to Great Start
2012 is off to the start we expected with seasonally driven increases in buyer activity on Movoto.com. Movoto was founded by entrepreneurs and we're always optimistic, but 2012 looks like it will be a copy of 2011. Not horrible, but not exciting.
Here's how real estate market conditions across our coverage area closed the first month of 2012:
Median list price of Movoto inventory at the end of January showed an increase of 2.1% versus January 2011;
Interest rates continue to drift lower with 30 year rates hovering near 3.95% during January (rate history);
December sales volume just beat out November 2011, to end the year on a strong note. The year ended with just slightly higher unit sales than 2010, but there's not enough momentum to be exciting (NAR report).;
MBA's purchase loan index continues to bump along a bottom formed in 2011 (Mortgage Bankers Assoc. Data From Calculated Risk);
Finally, inventory was flat from December to January, remaining well below levels this time in 2011.
January usually marks the beginning of the seasonal upturn in market activity and Movoto's January traffic and lead volume is consistent with a normal seasonal trend. We expect inventory, prices and sales volumes will show a typical seasonal increase from now through May or June, but overall transaction volumes and prices will probably be little changed from 2011 levels. Low inventories and weak demand continue to constrain the market and create strong headwinds for any increases in prices or sales volume.
Check your local market stats on Movoto.com:http://www.movoto.com/market-statistics.aspx
Inventory is "Strange"
Homes for sale inventory across our coverage area is down 24% from January of last year and prices are up slightly. This is "strange" because you might expect lower inventory to move prices more dramatically. NAR says December ended with a 6.2 month supply of homes nationwide (how many months it would take to sell all inventory at December's sales rate) and that figure is near a multi-year low. Usually, you'd expect prices to go up if sales volume is steady and supply makes a significant drop.
What's happening? We think several factors are damping demand and holding prices in check. In no particular order:
According to the Mortgage Banker's Association sellers are more pessimistic than they've ever been: only 7% of sellers feel optimistic about their prospects in the market. As a result, sellers are putting off listing their homes. This behavior drives down inventory, but has another less obvious effect. Sellers often become buyers, so less selling means fewer buyers in the market looking to move-up or downsize.
Banks are still cautious with their lending. 38% of home purchases in 2011 were with cash versus a normal 18-19%. Many of the cash buyers are investors who see a great deal and plan to rent or flip the homes, but a large number of 2011 cash buyers probably would have gotten loans in past years. We believe there are buyers on the sidelines because they can't get loans or don't think they can get loans.
In many markets the limited inventory isn't very attractive to buyers. The low inventory has many problems that make the homes available unattractive to many buyers: short sales, unrealistic prices, and homes that nobody wants. We hear from agents in a wide-range of markets that turn-key, ready-to-move-in properties are getting multiple offers and end up going over asking price. We think there is a group of buyers with the capacity to purchase who are just waiting for their dream house to come on the market.
See a very cool infographic on the inventory situation in California at: http://blog.movoto.com/market-update/whats-wrong-with-california-real-estate/
What About Foreclosures?
People are still getting behind on their loans and going into foreclosure, but the number of home owners getting behind on their loans has gotten back to more typical levels and doesn't look much different than the early 2000′s. How foreclosures are affecting a local market depends heavily on whether the bank needs to go to a judge to get a foreclosure (judicial states) or if the bank can follow a non-judicial legal process to foreclose. In the judicial state of Florida, it can take a bank 2 years or more to complete a foreclosure. In California or Arizona, it can take less than 6 months if the bank's in a hurry. The result is that there aren't outrageous numbers of foreclosures waiting to come on the market in non-judicial states and many areas in those states are suffering from reduced inventory. Most judicial states still have a lot of foreclosures that need to move through the system, so inventory is healthier as those foreclosures stumble out of the process.
It's a bit of a strange time for real estate buyers and sellers – prices and interest rates are low and buyers are optimisitic, but sellers who aren't in trouble don't want to sell at current market prices. It's going to be more work to buy for a little bit, but well worth it if you find the home you want.
Check out great listings in the Dallas area at www.yourhomeretriever. com
Lisa Montes"Your Home Retriever"
REALTOR since 2008
Exceeding Expectations with JP and Associates REALTORs
817-201-7388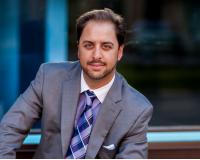 Author:
JP Piccinini
Phone:
480-980-9025
Dated:
February 17th 2012
Views:
3,434
About JP: JP Piccinini is CEO and Founder of JP and Associates REALTORS (JPAR), Founder and CEO ofOdasi Real E...