Frequently Asked Questions In A Short Sale Part 1
When it comes to short sales there is a lot to discuss, so I am going to do it in 2 parts.
Q: What is a short sale?
A: -A short sale in real estate occurs when the outstanding loans and cost of selling are greater than what the property can be sold for. Short sales are a way for home owners to avoid foreclosure on their homes and still be able to pay off their loan by settling the debt with their lender.
Q: Why is it called a short sale?
A: Surprisingly this is a common question. The 'short' in short sale does not refer to the time it takes to complete a short sale. It actually refers to the lender(s) taking a 'short pay off'.
Q How long does it take to do a short sale?
A-There are several stages to the short sale process which differ from lender to lender. The time it takes to complete a short sale transaction on the agent and the lender. The listing agent is responsible for navigating the process with the lender. Our average process time from start to finish is 3-4 months.
Q How Do I qualify for a short sale?
A- Your first step should always be to contact your real estate agent. Lenders vary in their requirements, but an experienced agent will know what your lender requires.
However, most lenders require the following:
Your payment is delinquent or is about to be.

You have a qualifying hardship.

You have no other major assets.
Q How do I begin a short sale?
A- Find a realtor that specializes in listing and processing short sales (This is SO important). The real agent you choose can make or break a short sale, you don't want them learning the process along with you, especially if you are in foreclosure. That agent will know how to 'initiate' your short sale and begin the process with your lender.
Q- How much does it cost to do a short sale?
Look out for our next blog with more answers to your questions! If you have additional questions you don't see here regarding a short sale, feel free to email us! [email protected] or 972-832-2755 . We would love to help.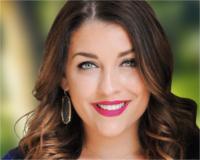 Author:
Nicole Espinosa
Phone:
972-832-2755
Dated:
October 7th 2015
Views:
1,667
About Nicole: Nicole is a leading Short sale expert in the Dallas Fort Worth market. Before Nicole did short sale...