Frequently Asked Questions In A Short Sale Part 2
If you missed our previous article for part 1 you can view it here:
http://nicoleespinosa.jphomesforsale.com/blog/Frequently+Asked+Questions+In+A+Short+Sale+Part+1

Q- When should I start the short sale process?

A The sooner the better. Once you can no longer pay the monthly mortgage amount or see that you soon will not be able to. If you do not wish to pursue any other lender remedies (loan modification, etc.) begin immediately. The more quickly you act, the better the odds for a successful short sale.
Q- I am thinking of filing bankruptcy or doing a loan modification. Is that a problem?

A- Yes as either of these will halt a short sale. Loan modifications should be done before a short sale, especially if you wish to keep the home. If the loan modification fails or does not resolve your ability to retain the home, then you should begin a short sale immediately thereafter.
If you are filing bankruptcy, you should receive legal counsel on whether to do that before or after completing a short sale. Most attorneys recommend doing the short sale prior to the bankruptcy. However, circumstances may vary. Even if you file bankruptcy, you still have not resolved the ownership issue, merely the debt. The home will still need to be sold through a short sale or disposed of through foreclosure.
Q- I am behind on my payments. How long until the bank forecloses?

A- It varies state by state. In Texas after 90 days they begin the foreclosure process. Your lender will hire a foreclosure attorney and are required to send out legal notices in order to move forward with the foreclosure process. From the date of filing for a trustee s sale, there is a 91 day period between filing and the actual foreclosure sale or trustee sale . Therefore, it is often six months or more from the first missed payment until foreclosure. We can often postpone the trustee sale if we are mid-negotiation on a short sale.
Q- Why do banks agree to a Short Sale?

A- Generally banks have found that it is more cost effective to do a Short Sale rather than foreclose on a home. Banks are not interested in owning real estate. While banks do take a loss on a Short Sale, foreclosing on a home can cost the bank 10%-20% more. Remember if they foreclose on you they will only be able to sell the home for what it is worth, not how much you owe on the property.
Q- What if I don't have any money to pay the Realtor commissions?

A- In a Short Sale transaction you, as the seller, do not have to pay the Realtor commissions or the closing costs. The bank covers these costs.
Are we missing something? Let us know if you have any further questions, we would love to help! [email protected]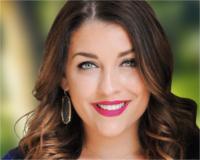 Author:
Nicole Espinosa
Phone:
972-832-2755
Dated:
October 16th 2015
Views:
1,602
About Nicole: Nicole is a leading Short sale expert in the Dallas Fort Worth market. Before Nicole did short sale...