Frisco ISD Unveils Proposed Attendance Zone Changes
Frisco ISD is proposing the following attendance boundaries for its high schools to accommodate for the 2016 opening of Lebanon Trail.

About 3,000 students could be impacted by proposed attendance zone changes as Frisco prepares to open four new campuses next year.
Monday night officials released the proposed boundary maps for next year to accommodate for the new Lebanon Trail High School, Nelson Middle, Miller Elementary and Vaughn Elementary.
Lebanon Trail is set to relieve enrollment at Frisco, Independence, Centennial and Liberty.

A few dozen people listened to officials describe the maps, including Fowler eighth grader Brooke Harris. She would be among the few at her middle school to attend Lebanon Trail and not Liberty High.
"All my friends are going to Liberty. That's the sad part," Brooke said. "I wish they would do different maps because it's hard for kids who go in together every year and then are always split up."
Her mother Tisha Harris was still unsure how she felt about the map but was relieved that eighth and seventh grade daughters would not be split up to different high schools like other siblings in the district have been.
"I'm just curious to see where it all shakes out," Harris said.
The district is on track to open four high schools in four years. Lebanon Trail would be the third of them. Frisco is often considered the fastest growing district in the nation, adding 2,500 to 3,500 new students a year.
Superintendent Jeremy Lyon recapped details from a recent forum on attendance zones, stating once again that no other district in Texas — if the nation — is seeing a boom growth like Frisco.
"The growth of the school district is not slowing," Lyon said. Later he added, "People are consciously making decisions to move here because of the other thing that was adopted in the 1990s and that was the small school philosophy."
The proposed boundaries for Lebanon Trail run along Sam Rayburn Tollway to the Dallas North Tollway to Lebanon Road to Preston Road to Rolater Road to Hillcrest Road to Lebanon Road to Coit Road to the southern part of the district's edge.
Here's a look at the related changes for existing schools.

Independence High
- east of Custer and south of Stacy would be rezoned for Liberty.
- Cypress Creek, Richwoods and Lawler Park subdivisions would move from Independence would move to in Centennial
- from Hillcrest to Coit south of Main would go to Centennial

Liberty High
- west of Coit Road and south of Sam Rayburn would attend Lebanon Trail

Centennial High
- south of Rolater and west of Hillcrest would go to Lebanon Trail

Frisco High
-south of Lebanon Road and east of the Dallas North Tollway would go to Lebanon Trail.
The new boundaries would affect incoming freshmen only. Impacted families will be contacted within the next week to inform them about the changes.
Officials also proposed changes to balance enrollment at four elementary schools: Ashley, Comstock, Curtsinger and Smith. Parents were visibly upset at the plan to divide the Cascades subdivision between Ashley and Comstock.
A look at all the proposed maps can be found here. The district will take public input on the maps at its Nov. 9 meeting. Concerns and feedback can also be sent to leaders@friscoisd.org.
Trustees plan to adopt new maps in December.
Source: Dallas Morning News & Frisco ISD website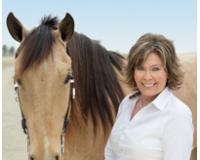 Author:
Deborah Boyd
Phone:
940-368-1306
Dated:
October 22nd 2015
Views:
1,065
About Deborah: My family has lived in North Texas for generations so I personally know the residential areas of Fri...