Frisco Road Construction Eldorado And Coit Update Part Two
I can remember when Independence and Coit were just one lane streets with stop signs, then it converted to a stoplight and now we have two lane divided highways. I can also remember when Eldorado between Preston and Independence wasn't a major road. Frisco continues to grow especially in this area.
It's been a busy time in Frisco these past few weeks and there has been a lot of updates on the road construction on Eldorado and also on the corner of Eldorado and Coit. All lanes on Eldorado from Custer to Preston have opened up this past week. That's been a huge relief for all the Frisco residents traveling Eldorado everyday.
Good news to my fellow Coit Rd travelers, starting December 23 they are going to reopen part of Coit Rd, one lane in each direction so now you don't have to take the detour to Preston or Independence. That will be a present in itself this holiday season since there have been nothing but detours the last few months from all the construction and lane changes. This is all great news for all Frisco residents or families looking to move to Frisco. They are finish with a majority of the landscaping on Eldorado, now they are working on the medians. These last few weeks have been exciting to see all the progress taking place, I personally can't wait to have it all completed.
There are a lot of existing homes as well as new homes on the market.
If you're looking in the Frisco area off of Eldorado or anywhere else, I'm here to help. Give me a call, send me an e-mail and lets talk about your families needs and the direction you are looking to go now. I look forward to helping your family relocate to Frisco or move to another part of this great city. I will see you soon!
Thanks for taking the time to read my blog, I look forward to hearing from you soon!
Kevin B. Clarke
(972)832-4056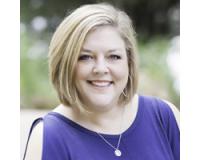 Author:
Seana Taylor
Phone:
940-337-1821
Dated:
December 22nd 2013
Views:
3,742
About Seana: Seana is a native Texan and has lived all over the Lone Star State. She & her family now call Frisco...