Friscos 5B Mile Reputation Going Global
Frisco's heavily hyped $5 Billion Mile is getting noticed not just nationwide, but around the world, a top state economic developer said at an executive forum in the city early Wednesday.
Frisco has $5.4 billion of investment either announced or under construction within a mile stretch, said Tracye McDaniel, president and CEO of TexasOne, a public-private partnership that markets the state as a premier business location. The organization generates leads for jobs and investment.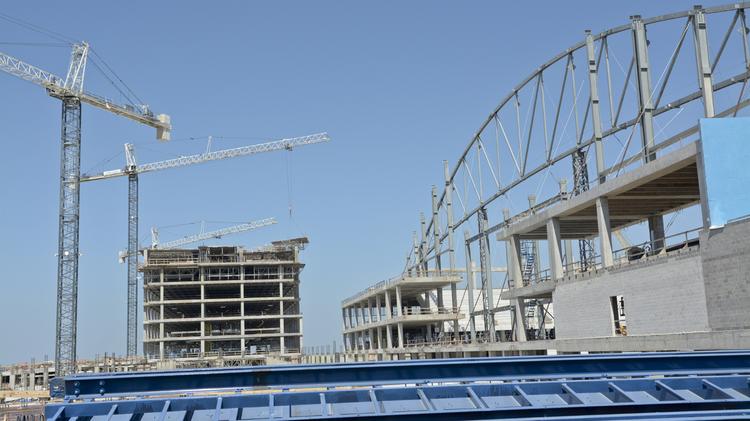 "That's Texas-style development," McDaniel said of the $5B Mile. "Frisco can now claim one of the most dynamic development concentrations in America."
Investors around the world — places like Korea, China, Dubai, Germany, Peru and Honduras — are interested and investing in and around the $5 Billion Mile, McDaniel said.
"We look forward to supporting the continuation of this great momentum in 2016," she said.
The first piece of the $5 Billion Mile will be completed this year with the opening of the Dallas Cowboys' headquarters and multi-use events center, known as The Ford Center at The Star. Four more major developments are in the works along the stretch of the Dallas North Tollway between Warren Parkway and Lebanon Road.
Texas has 54 headquarters of Fortune 500 companies and 423 headquarters of companies in the Inc. 5000, and is aiming for more this year, McDaniel told me in an interview after the meeting.
"Headquarters are such a crown jewel that you're not going to have a big movement, but we have a couple of active (Fortune 500) projects that companies are exploring headquarter locations outside of their base," she said. "If you think about it, there are 500 companies that fit into that space in the United States, and all of the states are trying to get them. But we're very competitive as a state."
She declined to say what companies are looking.
The other key piece of the economic development pie is hanging on to what you have.
That's done by sitting down with the companies headquartered in Texas and asking them if they're planning any expansions or moves within or outside the state. If they're thinking about heading out, TexasOne asks what they can do to keep them. "It's a chance to sit down with them and find out about their plans," McDaniel said.
On the North Texas front, Dale Petroskey, president and CEO of the Dallas Regional Chamber, told me last week that four Fortune 1000 companies are seriously considering relocating their headquarters to Dallas or its surrounding suburbs.
The four have different time frames for their moves, Petroskey said. One is expected to decide whether North Texas makes the cut in the first half of this year.
"We've made it to the finals with these companies," he said. "A lot of people want to move here."
The Dallas area has attracted 70 corporate headquarters in the past five years, including 35 from California alone.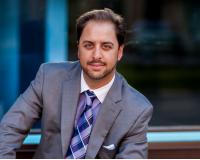 Author:
JP Piccinini
Phone:
480-980-9025
Dated:
February 3rd 2016
Views:
1,262
About JP: JP Piccinini is CEO and Founder of JP and Associates REALTORS (JPAR), Founder and CEO ofOdasi Real E...