Glass Is The New Granite
Remodeling is becoming increasingly popular these days due to lack of homes for sale. Yes it is true that Sellers are getting 100% and over of their list price. Bad news is Buyers are having to compete for the same properties. Today's instability in the market is creating buzz for potential sellers to stay put and remodel. The thought of selling recently crossed my mind as well, however remodeling fit our needs better. Kitchen and bathroom remodels bring the most value for resale at a later date. We completely gutted our kitchen and started over as a blank canvas. During the process of picking out flooring, appliances, cabinets, etc., countertops were at the top of my list to get just right. We went with a modern contemporary kitchen using grey and white color patterns. Just an FYI: grey and white granite does not exist. I traveled all over Dallas and Fort Worth in search of the perfect countertops. After touring 9 different slab yards I decided to break down and go with the a marble. It is common knowledge is marble is softer than granite. It stains easily and etches or scratches easily no matter how many coats of Dupont Bullet Proof you put on it. Also, not recommended if you have small children, which I do. I'm crazy right...Justification for fancy marble was the 6' island in the middle that we could place granite on that would blend with the all the colors. Again, I chose a granite slab that was black with white veins. It just seemed to darken up the kitchen which is somewhat small anyways. I posted on social media about the 2 slabs I was considering and the response were great! A gentleman immediately responded with why don't you consider GLASS countertops. You are scratching your head right now right....I did to. I started the research process and discovered that glass might actually work on the island where we eat and prepare food. GLASS is pretty much indestructible just like granite. There were several options to making custom GLASS countertops. I was getting excited! There was only one slight problem, I am located in Dallas and there are limited manufacturers in the USA. After numerous calls across the USA and international emails I chose Downing Designs out of Tampa Bay, Florida. Jeff Downing took me through the entire process from choosing my glass color, thickness, designs on the glass, and the LED lights that make it completely worth the extra money! GLASS countertops aren't cheap to say the least and don't forget to budget for a lofty freight fee for shipping and installation once it arrives. The entire process was less than 40 days. They create your custom one of a kind piece upon order. Jeff sent pictures of the all the stages from heating and shopping the glass to the sand designs. It was absolutely amazing to watch. The excitement built up and we just couldn't wait to get it to Texas and installed. The GLASS piece actually weighs approximately 600lbs. Since the installation about 6 weeks ago we have had more interest in our kitchen and it is definitely a conversation piece. My family is enjoying our new contemporary kitchen as we eat each night by the glow of 640,000 different color combinations of the LED lights. Enjoy the photos. I highly recommend Downing Designs if you are considering glass in your home no matter where you are located! I was 110% pleased with the entire process and his flexibility. Click HERE to view more of Downing Designs Portfolio. Think GLASS before Granite!!!!! You won't regret it!
Lisa Montes - Luxe Dallas Homes
REALTOR since 2008 serving Coppell, Grapevine, Southlake, Carrollton, Plano, Frisco
817-201-7388
Lisa@luxedallashomes.com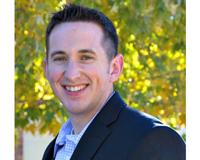 Author:
Michael Worley
Phone:
214-394-8299
Dated:
June 24th 2015
Views:
3,064
About Michael: Are you looking for a Realtor that will put your interests first? As a young kid growing up in the ...