Great Oyster Stew Recipe for Christmas Eve
I am not a fan of Oyster Stew. Nevertheless, years ago my mother adopted the traditional Oyster Stew as our family Christmas Eve dinner so I've had my fair share. When she passed on in 2002 we missed her terribly and we also conveniently 'forgot' that Oyster Stew tradition.
Still, rituals and traditions can be good things that often provide grounding and center as we hearken back to familiar people, places and things. So a couple of years ago I re-instituted the tradition of Oyster Stew for our family Christmas Eve dinner. It didn't hurt that I had stumbled across a great recipe on the internet that even my sister's picky eaters like (well, most of them anyway).
So, here's to my mom, those who knew her would agree she was pretty incredible. And here's to family traditions and this really good Oyster Stew Recipe. I wish I could give credit where credit is due; unfortunately I've long since lost the link to the recipe…but many thanks to whoever posted it!
Oyster Stew
Ingredients for 4 servings:
½ cup butter
1 cup minced celery
3 tablespoons minced shallots
1 quart half-and-half cream
2 (12 ounce) containers fresh shucked oysters (I use canned), undrained
Salt and ground black pepper to taste
1 pinch cayenne pepper, or to taste
(I usually multiply the above by 3 or 4 for 12 or 16 servings)
Directions:
1. Melt the butter in a large skillet over medium heat, then cook the celery and shallots until shallots are tender.
2. Pour half-and-half into a large pot over medium-high heat. Mix in the butter, celery, and shallot mixture. Stir continuously.
3. When the mixture is almost boiling, pour the oysters and their liquid into the pot.
4. Season with salt, pepper, and cayenne pepper. Stir continuously until the oysters curl at the ends.
5. When the oysters curl the stew is finished cooking; turn off the heat and serve.
Nutritional Facts per serving: You really don't want to know...it's for Christmas Eve, just enjoy it.
And Merry Christmas…from my house to yours!
Sandy Setliff is a Realtor with JP and Associates Realtors. She specializes in residential real estate sales in McKinney, Allen, Frisco, Anna and Melissa, Texas. She can be reached at 214 620-1615, via email at [email protected] or visit her website at www.sandysetliffhomes.com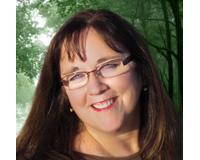 Author:
Sandy Setliff
Phone:
818-519-3670
Dated:
December 23rd 2011
Views:
3,667
About Sandy: Sandy Setliff, a longtime resident of North Texas, specializes in residential real estate sales in C...