Happy Thanksgiving
Thanksgiving is fast approaching. It's time to slow down from our everyday life and be thankful for all the blessings.
As a child, I was always excited about all the food and desserts!!! It's probably the one time of the year that you get to literately eat all day long with no objections. As an adult now with my own family, I realize that it is more then just that. For me, Thanksgiving is now about giving thanks to GOD for all he has allowed to happen in my life.
I challenge you this season to be the blessing in someone else's life. Whether your generosity comes in the form of time or money, it's up to you. The object of the challenge is to reach someone less fortunate then you. Together we can all make a difference. There's always an opportunity to uplift someone in our community.
May you have a wonderful time this Thanksgiving with family and friends.
Thanks you taking the time to read my blog. I look forward to getting to know you soon!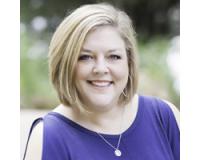 Author:
Seana Taylor
Phone:
940-337-1821
Dated:
November 25th 2013
Views:
2,731
About Seana: Seana is a native Texan and has lived all over the Lone Star State. She & her family now call Frisco...