Happy first time home buyers make my day
You can't put a price on a happy couple buying their first home. You can't put a price on memories soon to be made and families started. I remember when my wife and I first bought our first home in Wichita Falls years and years ago. It was a small little 3 bedroom home we bought for $89K. Cute little home. We spent all summer planting bermuda grass and making french drains and flower beds all over the yard. I dont think I made more trips back and forth to Lowe's in my life. The words we need were spoken as commonly as our new born changed diapers. Our daughter was just an infant, and we still had time to lay on the couch and take Sunday naps. Haley and I took some amazing naps listening to John Madden monotone voice commentating Sunday games on Fox. My father and I even decided to build a large wood deck in the back that would sustain a hurricane CAT5 storm. Unfortunately it did not sustain the next owners as they decided to tear down our work of art after the first week. Shame on them for not appreciating a fine deck. We sold the home after six months of buying it (well actually a relo company did) since we were moving to Milan Italy for a new job and life adventure. But still in those six months we still look back and think that was the best home we ever had. it was our first home.
I am ranting because of a picture one of my clients posted on Facebook. I am proud of my friends Amber and Scott on their new home purchase in Lewisville. It was a pleasure helping you with your home and we all wish you much happiness in your new digs. As you decide between new floors, yard equipment, paint colors and furniture - I have one last advise for you - for Scott really. Just remember Yes Dear. Two VERY powerful words most married men dont know how to yield properly.
I usually plug in some shameless testimonial - but this time I will just let the picture speak for itself.
Sincerely yours,
JP Piccinini
JP Piccinini is a Broker/Owner of JP and Associates REALTORS - He has helped hundreds of buyers and sellers with their real estate needs. He specializes in the north Dallas real estate market and homes for sale in Frisco, Allen, McKinney and Plano. He is an accredited Luxury Home Specialist and a perennial Top Producer.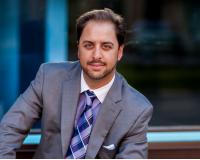 Author:
JP Piccinini
Phone:
480-980-9025
Dated:
March 20th 2012
Views:
5,001
About JP: JP Piccinini is CEO and Founder of JP and Associates REALTORS (JPAR), Founder and CEO ofOdasi Real E...