Healthiest cities for women to live in
Well the list is out....the top 10 cities that have the healthiest women! Texas ranks twice among the top 10. Personal fintess, eating healthy, and staying active has Plano, TX listed as #6 and Austin, TX as #9. The trend for women in these cities is "on the move" As Plano is a typical suburban city where stay-at-home moms are shuffling kids from sports to dance they are constantly on the GO! Theses moms also form exercise groups for example stroller strides. Where new moms can walk and mingle with baby in tote. Dallas and surrounding areas are always hosting charitable events such as Walk for the Cure, numerous fun-runs, and 5Ks. It is easy to stay in shape when there are so many options for fitness with a gym on every corner and beautiful parks to run through. But food choices also come into play. Suburbs such as Plano give consumers lots of healty choices to pick instead of junk food. Sprouts, Whole Foods, My Fit Foods, smoothie places, and Central Market have great alternative for a much healthier life style.
The Top Cities for Healthiest Woman (some may shock you)
1.Raleigh, NC
2.San Jose, CA
3.Madison, WI
4.Boise, ID
5.Burlington, VT
6.Plano, TX
7.Virginia Beach, VA
8.Portland, ME
9.Austin, TX
10.Minneapolis, MN
To go with this list is also some of the worst or unhealthiest cities as well. Texas didnt't make this list! We must be on the move! On the list at 91 is Tulsa, OK; Cleveland, OH at 94; Philadelphia,PA at 97; and at 98 Detroit, MI. It sure makes it easy to stay at the top of the list with Texas weather being 73 degrees in January! So get out of the house and move it!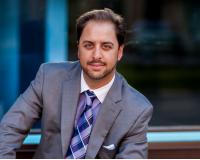 Author:
JP Piccinini
Phone:
480-980-9025
Dated:
January 19th 2012
Views:
3,487
About JP: JP Piccinini is CEO and Founder of JP and Associates REALTORS (JPAR), Founder and CEO ofOdasi Real E...