Heres Your First Clue The Market Is Shifting
If you are thinking about selling please take note:
For the seventh consecutive month, the gap has widened between what home owners say their home is worth compared to what appraisers say, according to Quicken Loans' August 2015 Home Price Perception Index.
Home owner estimates now stand 2.65 percent higher than appraiser opinions, the largest gap in more than a year, according to the index.
"The perception trend of most of this year suggests home owners may be assuming that home values have been in a steady, linear path upward," says Bob Walters, Quicken Loans chief economist. "In reality, home values have remained mostly flat this year, and this false assumption may be leaving home owners disappointed when their appraisals come in."
The chart below gauge home owners' versus appraisers' value perceptions by metro.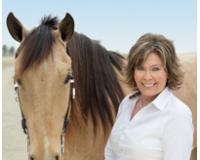 Author:
Deborah Boyd
Phone:
940-368-1306
Dated:
September 9th 2015
Views:
1,547
About Deborah: My family has lived in North Texas for generations so I personally know the residential areas of Fri...