Holiday Tipping Guide 2012
Why You Shouldn't Skip the Tip This Holiday Season

Planning for the holidays can be hectic and time consuming. While the holiday season expresses a spirit of giving, holiday tipping may be difficult to manage in terms of who should be tipped and how much should be given.

Over the past few years, consumers have set a tight budget on holiday tipping due to the nation's frail economy. However, with a five-year high on consumer sentiment, recent labor reports, and a rise in contributions to 401(k)'s and rising house prices, a number of indicators show that the economy is steadily improving.

As the nation gains a new sliver of hope in the economy, consumers are likely to be moved to spend more this year on holiday tipping.

"People are more generous this year because when the economy gets better, people do better and tend to be happier around the holiday time," said Jacqueline Whitmore, leading international etiquette expert and founder of the Protocol School of Palm Beach.

"We're probably going to see more people getting tips this year," she said. "It may not be the same amount in years past, but there will be more of it."

Here are a few guidelines on easy, efficient, and affordable ways to holiday tip.

Read ahead to see the full list of whom to tip and how much.


Apartment Building Staff
Suggested Tip: $20 to $100

Tipping depends on you much you have used them during the year. Those who reside in large cities tend to spend more than suburbanites. Doormen and handymen should get $50 to $100. Elevator operators should get in the range of $20 to $50.



Dog Walker
Suggested Tip: One Week Pay
Daily dog walkers should be tipped one week's service and/or an inexpensive gift. If the service is less regular, tip the equivalent of one visit.



Extracurricular Instructors
Suggested Tip: Gift

If you hire an extracurricular instructor, such as a private tutor, musical teacher, sport coach, or dance instructor, it is important to put some creative thought into their gifts.

For example, for a dance instructor, search for their favorite music or a coffee table book about dance, said Jacqueline Whitmore, a leading international etiquette expert and founder of the Protocol School of Palm Beach. For a piano teacher, unique gifts like bookmarks made from ivory piano keys speak a more sentimental thanks than a cash tip, Whitmore said.



Landscaper/Gardener
Suggested Tip: Cost of One Visit
A landscaper should get the cost of one visit. If there is a team, consider giving $10 to $20 each depending on the service and relationship.




Mail/Package Delivery
Suggested Tip: Gift

United States Post Office and Fedex workers are not allowed to accept cash. Consider a small gift, gift card, or home-baked treat worth less than $20.




Nurses/Private Caregiver
Suggested Tip: Gift or One Week's Pay

Some private home nurses may not be able to accept cash due to agency policies. If they are allowed to receive monetary gifts, give one week's pay. For those who cannot accept cash, give a gift or a gift card worth as much as $50. In a group setting, you may also consider a gift that every can share and does not favor only one attendant, such as a food basket.



Personal Trainer
Suggested Tip: Cost of One Session

If you have worked with a personal trainer for at least six months, the tip can range from one session to one week of service.




Teacher
Suggested Tip: Gift/Gift Cards

Check with your child's school to see if they have a gift-giving policy. Experts say to skip monetary gifts, as it may look like you're bribing the teacher for better treatment.
Instead, give a coffee or book shop gift card for around $20. You can also get together with other parents and give one for a larger amount. Accompany the gift with a handwritten note from your child. Written by CNBC
Joe Barrett
214.796.9110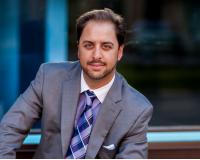 Author:
JP Piccinini
Phone:
480-980-9025
Dated:
November 26th 2012
Views:
7,885
About JP: JP Piccinini is CEO and Founder of JP and Associates REALTORS (JPAR), Founder and CEO ofOdasi Real E...