Home Of The Future With Modern Home Technology
Most of us love the latest and greatest technology and gadgets. Technology as become an integral part of living in 2014. With our phones never more than inches away, technology is always with us. For just about everything you can think of....there's an app for that. So what about your home? There are a number of new home technologies on the market now and even more to come. What I did, I went out an found some cool ones that would definitely label your home as "The Home of the Future". Take a look at these new and innovative ideas that I'm sure you cant wait to get your hands on.
Goji Smart Lock
This lock is simply awesome. It gives you remote access to your front door via your smartphone. How does the word "virtual Key" sound? Well thats basically what this is. No more giving out copies of your key for access to your home. You can now give access electronically. Let's say for instance, someone knocked on your door and tried to twist the knob, this lock will take a photo of them with its 1-Megapixel camera and send it right to your phone. Then you can decide to allow access or not. [Via www.gojiaccess.com]
Transparent TV
This TV is definitely the TV of the future. How cool would it be to have a see-thru television? No more hiding that amazing all art or wallpaper. You don't even have to find a big empty space for your TV anymore. This TV infused the LED and TOLED technology to give a vivid clear picture when activated and a transparent look when turned off. This is not on the market for purchase yet but stay tuned.
Honeywell WiFi Smart Thermostat
Who says your thermostat shouldn't at least match your wall? No one right? Well look no further for this neat product. The Honeywell WiFi thermostat offers some really cool features. This thermostat lets you control it from anywhere. Yes, I mean anywhere. No need to be in your home or even in the same country. It of course lets you schedule temperatures and, it lets you change the color of its background. This will really be a conversation piece at your next gathering. It can be purchased at The Home Depot
Whirlpool Interactive Cooktop
Mind Blown!! Watch the video about this.
iChef+Oven
Auto Cooking. It's what we all have waited for. This oven offers multi-touch, multi-stage auto cooking. This oven can cook based on weight and recipe. How about we tell it to defrost a pie, bake it, and then keep it warm. The iChef Oven can do it all.
Samsung 105in Curved TV
We hear the phrase bigger is better...well Samsung is not taking that lightly. Check out this 105, yes I said one hundred and five inch TV. What a display! Just to add to its clarity and perfection, it's curved! The curved shape is said to give more of a 3D effect without wearing 3D glasses. This TV would go great in your entertainment area. 105 inches too big? Well, Samsung does plan on releasing smaller sizes. Be sure to invite me over when you pick yours up! To see more about Samsungs OLED Curved TV's visit their site [Samsung[

About Chastin J. Miles

Chastin J. Miles, Realtor®, is committed to exceeding your expectations. I am enthusiastic about excellence and strive to supersede the typical standards of service, respect, care, fairness, and honesty. Whatever your needs, rely on the expertise of
Chastin J. Miles
and the resources of JP & Associates REALTORS to ensure that you get the most out of your Dallas investment. Please explore the website to learn more about the area, my business' top quality services and to begin your search for Dallas, TX real estate. For more information please visit
www.chastinjmiles.com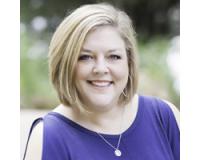 Author:
Seana Taylor
Phone:
940-337-1821
Dated:
May 15th 2014
Views:
5,864
About Seana: Seana is a native Texan and has lived all over the Lone Star State. She & her family now call Frisco...