Home Ownership Is Still Top Priority For Americans
Americans overwhelmingly believe owning a home is a good financial decision and a majority of renters say homeownership is one of their highest priorities for the future, according to a survey by the National Association of Realtors®. The 2013 National Housing Pulse Survey also found that renters are thinking more about purchasing a home now than in past years, while the number of people who say they prefer to rent has declined. "Homeownership matters to Americans who consistently realize the many benefits it provides to communities, families and the nation's economy," said NAR President Gary Thomas, broker-owner of Evergreen Realty, in Villa Park, Calif. "Due to high housing affordability and today's rates it makes sense for people to consider homeownership over renting. In fact, in many parts of the country it's cheaper to own a home than to rent one. Therefore, it's no surprise that renters recognize that owning a home offers tremendous long-term benefits and is an investment in their future." The survey, which measures consumers' attitudes and concerns about housing opportunities, found eight in 10 Americans believe buying a home is a good financial decision and more than two-thirds (68 percent) said now is a good time to buy a home. Since the last survey in 2011, more renters are now thinking about purchasing a home, up from 25 percent to 36 percent, while those who say they prefer to rent dropped from 31 percent to 25 percent. Half of renters say that eventually owning a home is one of their highest personal priorities, up from 42 percent to 51 percent. When asked for reasons why homeownership is important, respondents' top reasons underscored basic American values and freedoms; they were building equity, wanting a stable and safe environment, and the freedom to choose where to live. While these reasons have remained virtually unchanged since 2011, they do vary slightly according to demographics. The top scoring reason for African-Americans and Hispanics was that homeownership provides stability and a safe environment; women also placed more emphasis on environmental factors than men. Non-college graduates placed stronger emphasis on public schools, owning a home before retirement, and living in a safe and stable environment. Source: NAR

Steve Lester is a REALTOR living in Allen, Texas.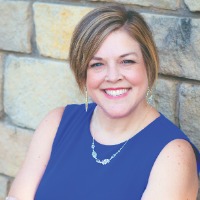 Author:
Seana Taylor
Phone:
940-337-1821
Dated:
August 20th 2013
Views:
1,215
About Seana: Seana is a native Texan and has lived all over the Lone Star State. She & her family now call Frisco...