Home Sweet Home Found
I read this article recently that led me to consider my own home shopping experience:
"I LOVE MY HOUSE!"
I have heard my husband shout this expression from various rooms for the last decade that we've lived here. Eleven years ago, before I became an agent myself, I found our home on Realtor.com. Unfortunately, the struggle was to get our randomly chosen real estate agent to really listen to our wants and needs.
After a wasted day of house hunting in Plano and McKinney, I asked if the house in Frisco was still available. That was the house that we REALLY wanted to see. As we pulled up to the curb, my husband and I breathed a collective sigh of relief. We had found our home!
"Well THIS is different!" was the Realtor's sour opinion of our new find. We toured the property, smiling with every door that opened. Four bedrooms...check. Two baths...check. Big back yard...a MUST on our wish list...check. But as ready as we were to make an offer and sign a contract, she was wanting to show us the next property: a two story on the other side of Frisco that her friend had just reduced the price on.
What the heck? We obliged her wishes so that we could discuss the details of our own negotiations. After wandering the halls of yet another inappropriate property, and demanding that she place an offer on the last one: We got the house of our dreams! This experience has taught me to really listen to my clients. What is it that YOU want in your next home?
To hunt for your next home click here to check out my website or email me at amysellsntexas@gmail.com.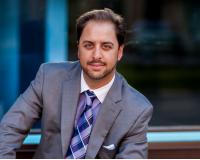 Author:
JP Piccinini
Phone:
480-980-9025
Dated:
January 27th 2015
Views:
757
About JP: JP Piccinini is CEO and Founder of JP and Associates REALTORS (JPAR), Founder and CEO ofOdasi Real E...