Honey Bourbon Crockpot Chicken
Ingredients · 1 lb boneless, skinless chicken thighs · salt & pepper · ½ cup diced onion · 1 cup honey · ½ cup soy sauce · ¼ cup ketchup · 1 tbsp canola oil · 2 garlic cloves, minced · ¼ tsp red pepper flakes · 1-2 tbsp cornstarch · sesame seeds, optional Instructions 1. Salt & pepper chicken and place in gallon-sized freezer bag. 2. In a medium bowl, mix together honey, soy sauce, ketchup, oil, garlic, red pepper flakes, and onion, add to bag. Zip close and freeze. 3. When ready to use thaw in fridge overnight. 4. Cook on low 3-4 hours, remove chick then slice into strips 5. Combine 1 Tbsp cornstarch with 1 Tbsp water. Pour into crock pot & mix, If sauce doesn't thicken, add one more Tbsp of cornstarch and water 6. Place chicken back in crock pot and stir around to coat 7. Serve over rice, sprinkle with sesame seeds.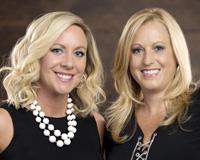 Author:
Go 2 Girls Realty
Phone:
469-443-6537
Dated:
December 12th 2013
Views:
1,583
About Go 2 Girls: Whether you are looking to find the perfect home, or buying and selling real estate to build your pr...