How Are There Still Short Sales In A Good Market
When I tell people I do short sales, this is the first question I get: "How are you still in business when the market is so good? Prices are going up, how are their still short sales?" The market has begun to recover in Dallas/Fort Worth these last of couple years and home values have gone up. In 2010 the market was flooded with foreclosures and buyers were having a hard time getting a loan. Houses were staying on the market for months and it was hard to find a traditional buyer. Fast forward to 2015 and we are experiencing multiple offer situations with homes selling within days of listing.
So, if the market is that good, how can short sales still be around?
Here is a very real example of how a borrower can end up in a short sale situation:
You purchased a house when the market was "hot" and you payed full price, maybe even over asking. You owned the house for 2 years and then you lost your job. When you purchased the house you could not have foreseen losing your job. So you miss a house payment and you try to find supplemental income. You get letters from your lender suggesting you try a loan modification. So you apply, and continue to miss payments because the lender does not accept payments during the process.
8 months later you get denied for the loan modification because you do not make sufficient income but now you are behind $25K+ and you are facing foreclosure. You order payoff statement and find all of these "late fees", "attorney fees", "filing fees" and your payoff has increased significantly. The little equity you had is now gone. You have to do a SHORT SALE.
While this example is very specific, this is how it happens. There are SO many other ways a borrower can end up in a short sale situation. All they have to do is experience some type of hardship: divorce, death of a borrower, excessive debt and obligations, and the list goes on. Homeowners will not stop experiencing financial setbacks just because market prices are increasing.
While the prices increasing have helped homeowners who weren't able to sell before now sell because of the increased equity, short sales will always be around.
Here is the key: If you have a client who is behind or if you are behind on your mortgage find a real estate agent that has EXPERIENCE in dealing with short sales and foreclosures. You might be able to sell your home without doing a short sale even if you are behind. There are always options to avoid foreclosure, If you have any questions please feel free to reach out to me! I would love to help. 972-832-2755 or [email protected]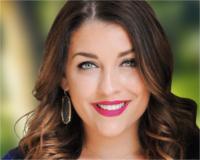 Author:
Nicole Espinosa
Phone:
972-832-2755
Dated:
November 30th 2015
Views:
1,628
About Nicole: Nicole is a leading Short sale expert in the Dallas Fort Worth market. Before Nicole did short sale...