How To Avoid Income Tax When You Do A Short Sale
On December 18, 2015 president Obama signed the Mortgage Forgiveness Tax Relief Act of 2015. This bill extended the benefits of a 2007 bill which allowed homeowners who had gone through any kind of mortgage forgiveness to exclude that debt from their income tax filings. In plain English if your mortgage company forgave any amount of your debt, you do not have to pay income taxes on the amount.
Why is this important? For every homeowner falling behind on their mortgage looking for a loss mitigation option this is a big deal. Let's say you just went through a short sale and and your lender is offering to forgive $50,000 of your debt. Amazing, right? Now what if you were expected to pay income taxes on that $50,000? What would be your incentive to go through the grueling short sale process if you would have to pay taxes on that amount anyways?
This is great news for sellers who are having to do a short sale in 2016. A lot of our potential clients hesitate in doing a short sale because they don't know that they can walk away free and clear from their debt and not have to worry about re paying the lender or paying taxes on the difference.
This bill means that short sales and loan modifications will continue to be attractive options for homeowners facing foreclosure. Many of our clients ask about the tax implication after a short sale. The bill has continued to be extended since 2007 and with 2015's bill it will be extended for another two years.
Email us if you have any questions: [email protected]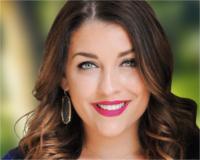 Author:
Nicole Espinosa
Phone:
972-832-2755
Dated:
February 9th 2016
Views:
1,257
About Nicole: Nicole is a leading Short sale expert in the Dallas Fort Worth market. Before Nicole did short sale...