How To Beat Out Other Homebuyers When There Is No Inventory
It's an extremely tough market out there for potential homebuyers right now. The hand dealt to you contains very little inventory, outrageous home prices and tight access to credit.
Given these circumstances, every little thing that you can do to push your name to the top of the seller's list is pivotal.
Here's a list for how buyers can beat the competition, even when there is barely any inventory:
There are three categories: Preparation, making the offer and standing out.
Preparation:
Have your finances in order: Know how much house you can truly afford, repair any credit issues, have your down payment in hand, and delay major purchases.
Making The Offer:
Provide the cleanest purchase contract possible, with the quickest closing time and fewest contingencies as advised by your Realtor. Your realtor can advise you on how to write a "stronger" offer such as raising the option fee, raising earnest money and reducing the number of days in the option period.
Standing Out:
Amp up the traditional letter to the owners with photos of your family or pets, personal recommendations, or a sentimental memento of the home they are leaving behind (Here is a sample cover letter).
Include incentives that are not related to the house, such as airline tickets, in your purchase offer.
John Lazenby, president of the Orlando Regional Realtor Association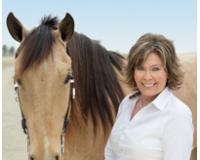 Author:
Deborah Boyd
Phone:
940-368-1306
Dated:
May 13th 2016
Views:
1,294
About Deborah: My family has lived in North Texas for generations so I personally know the residential areas of Fri...