How To Kick Up Your Curb Appeal When Selling Your Home
When your home is on the market, making sure the outside presentation of your home is always a priority. First impressions are everything and when a potential buyer comes to visit with a real estate, you must make sure that that first impression is as positive as possible. If you're looking to make a better first impression, it's time to spruce up the outside of your house and kick up your curb appeal with these top tips. Begin by cleaning the outside of your house. Purchase, rent or borrow a power washer to help break up the layers of salt, dirt and scum. You also have the option of hiring a professional home cleaning service to do this for you. Don't forget to scrub the windows, clean the gutters and make sure that everything is spotless. Overgrown shrubbery can really detract from the overall appearance of the house. Don't be mistaken in thinking that just because you're moving out that you no longer need to tend to your garden. Make your best attempts to trim the bushes, branches and trees that are on your property to make sure they're presentable. Also, tend to your flowerbeds and blooms. Even if they aren't blooming yet, you can clear your flowerbeds of any leaves, sticks or other items that have piled up. To really spruce up your home, provide a welcoming entrance to any new potential buyers, by placing a few ornamental items on your front stoop or staircase. A few simple elements like a plant in container or ornamental vases can help you add a bit of color and life to your backyard. Make a home goods store your next step to accessorize and dress up your front lawn. Faded and broken shutters can also give buyers a bad first impression. If your home has shutters that have been mangled by the wind or have faded after long seasons of rain or sun bleaching, at least try and add a bit of bright paint to refresh the look. As a last step, one of the best things you can do to refresh your home is add fresh soil and mulch. This makes a lawn and flower bed look refreshed, plus it will help your flowers and plants bloom! You'd be surprised at home much it can to increase the outside presentation of your home. Remember, first impressions are everything when it comes to buying and selling homes. While it may not make sense to invest in a complete repainting of your house, taking these simple steps above can help you make a better first impression and move you closer to selling your Dallas home.
Danica Fenoglio
JP and Associates Realtors
940-531-0278
[email protected]
HomesWithDanica.com
Danica specializes in residential real estate in Plano, Frisco, Mckinney, Allen areas.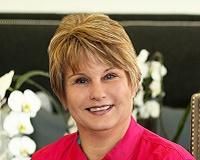 Author:
Shelia Randolph
Phone:
214-315-6004
Dated:
June 16th 2014
Views:
1,262
About Shelia: I am a native Texan that has been in sales for over 25 years. With 3 children and 4 grandson that a...