How To Prepare For A Home Inspection
Consider cleaning the inside of the property and completing any exterior clean-up before the inspection.

Fix minor defects such as loose door hardware and faucets. Replace any burned out light bulbs or the inspector will list the fixture as being inoperative. Consider hiring a handyman to review the home and take care of any issues. Repair major items (e.g. roof, plumbing, electrical systems) if possible or be straightforward about them.
You may want to leave out repair records for any work performed at the home. It indicates seller pride of ownership and can help answer questions the inspector may have.
If the property is vacant, make sure all utilities are on including the electric, gas and water. If the property has a pool or spa, make sure it is filled and ready to be tested.

For safety, your home inspector will not light any pilot lights on stoves, furnaces and water heaters. Have these systems operational to avoid delays.

 Remove locks or provide the key for all access areas like electrical panels, sheds and utility rooms. Inaccessible systems and components can result in an incomplete inspection and delays.
 Have your pets secured in a kennel or gated area away from the structure if possible.
Consider arranging activities away from the home during the inspection. It is best to let the inspector and buyer review the house alone. We have seen buyer's back out of a sale because of seller interaction.

 It's recommended that all foliage be trimmed at least 6" away from the home. This will enable the inspector to effectively examine the walls/foundation areas.
Readiness Checklist

Are all the lightbulbs working?

Are the following areas accessible to the home inspector?

Attic Entrance(s)

Electrical Panel

Heater/AC Unit(s)

Water Heater(s)

Fireplace

Sinks/Plumbing Areas

Sprinkler Controller*

Crawlspace*

Windows†

*If applicable

†As many as possible
What are the most common issues found during a home inspection?
 Clogged and broken drains

 Broken tiles

 Grading & Drainage issues

 Missing GFCI outlets
Will I get a copy of the home inspection report?
Most likely not. The inspector is required by law to only give the report to the person who paid for it. However, if anything needs to be addressed, your agent will be contacted by the buyer's agent with a written request.
Can my house "fail" an inspection?
Every house has issues that are broken or not "up to code." This does not mean that your house is bad or "fails", simply points out areas that may need some extra 'TLC'.
For more information or to schedule a home inspection in the DFW area http://www.propertydoctorsdfw.com.
To search for homes in the DFW area click here.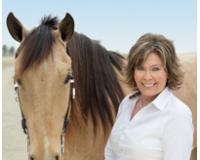 Author:
Deborah Boyd
Phone:
940-368-1306
Dated:
June 22nd 2016
Views:
605
About Deborah: My family has lived in North Texas for generations so I personally know the residential areas of Fri...