How To Spot A Home With Good Resale Value
When buying a home in North Texas, considering resale value isn't typically what's on a home buyers mind. However, many home buyers forget to consider resale value when they buy, and they only consider whether the house meets their needs at that moment. This can come back to haunt them years later when they are struggling to sell the home for a good price. It might seem odd to be thinking about selling a home that you don't even own yet. However, chances are good that you will need to sell the home at some point, so you will want to own a property that will increase in value and will appeal to a wide range of buyers.

Choose The Best Location The old real estate cliché goes that you should look for "location, location, location" but it's absolutely true. You can change a lot of things about a home, but its location is not one of them. If you want to be sure of a good resale value, look for a neighborhood that has been popular for quite some time and has a lot to offer. Or, look for a location that is shifting from residential to commercial and you might find that the house has an increase in value later.

Features To Avoid There are certain home features that are considered 'outdated' and can make a home more difficult to sell. For example, one bathroom houses do not usually sell as easily or for as much as properties with two or more bathrooms. Also, outdated bathrooms and kitchen fixtures can be a negative. It is possible to change these negative features by renovating, but you have to factor the extra costs of this into the cost of the home and how much your changes will increase the home value. Also, don't forget to look at the outside features of the property as well. Pay attention to the shape and the size of the lot. It should be level and rectangle, as odd shaped lots can be harder to resell.


If you are not sure and want some guidance on which
Rockwal
l
home will have the highest resale value, you can always seek advice from your realtor.
To find out more about listing your
Rockwal
l
home and generating interest in your property, contact me at 214-727-3366 or email me at
[email protected]
for more information.
Call Lisa Cardillo with JP and Associates REALTORS today. Lisa Cardillo specializes in residential real estate in
Wylie and
Rockwal
l well as the surrounding communities. Want a faster sale at a higher price? Let my education, experience and advanced marketing techniques benefit you in the sale of your home.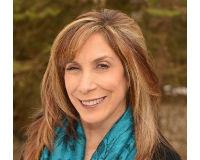 Author:
Lisa Cardillo
Phone:
214-727-3366
Dated:
September 25th 2014
Views:
1,526
About Lisa: Assisting people on the purchase or sale of their home is what I love to do! My name is Lisa Ca...