How To Win A Bidding War In Todays Outrageous Housing Market
The spring homebuying season is in full effect. But there is just one problem: The majority of America is reporting a tight supply of residential real estate in
most price points of the market. And no matter how much the demand is there and how much lenders are willing lend, it means little if there are no houses to buy.
As a result, the few houses left and fought over in bidding wars, leaving many borrowers without a house.
Here are a few tips to help win a bidding war:
Offer Full Price or More. Money is a major factor in a seller's decision, but not the only one. My last accepted contract was $27,000 over on a list price of $245,000.


Eliminate Seller Paid Closing Costs/Points. It is not full price if you then ask the seller to pay your closing costs. If you need to the closing costs covered, make sure your offer Nets the seller at least what a full price offer would. Do NOT ask for seller contributions towards your closing costs in this market.

Large earnest money up front. Show the seller you are committed and putting up risk to stand by your "word" (purchase agreement) to buy the home. Show you have more skin in the game and double the amount of earnest money which is typically 1% of the sales price.

Cash is King. Go in with cash if possible to eliminate problems of appraisals and financing. Appraisals are a problem as prices are increasing. New regulations make it difficult for appraisers and banks to meet the market changes.

Closing date should match seller's preferred date. Buyers agent should ask Seller's agent what date the seller would like close on.

Allow seller a couple extra days possession after closing This gives them time to move out and lowers their stress. A courtesy leaseback to the seller will go along way.

If buyer is financing, include a statement that the buyer will make up the price difference in cash if the home doesn't appraise out for purchase price. (if buyer can do so) If buyer can't pay cash, this will also relieve the concern of an appraisal problem. This part cannot be stressed enough in this market.

If buyer is doing an inspection, have buyer provide a statement that they will not nit-pick any items to re-negotiate price, but only structural or mechanical failures. Inspections were intended to be a way for the buyer to make sure they were not purchasing a major problem. Too often this is now being used as a way to re-negotiate the price with the seller. Remove this potential concern for the seller.

If buyer is financing, have a well prepared Pre-Approval letter from the lender. Make sure it does not come across as a pre-qualification letter.

Shorten Option period and Increase Option Fee. A typical option period in Texas is 7-10 days and the option fee is typically $100. In this market shorten it to 5 days and raise the option fee to $200 or more. You might even consider waiving the option period if the house is newer or the sellers have conducted a pre-listing inspection.

These are just a few of the things that your agent can do to help make your offer the winning offer. It also helps if your agent knows lots of the agents in their market and has a good reputation of working well with others. If you would like to have a great agent to help you get your winning offer on this competitive market, give me a call.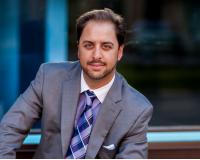 Author:
JP Piccinini
Phone:
480-980-9025
Dated:
April 18th 2015
Views:
3,862
About JP: JP Piccinini is CEO and Founder of JP and Associates REALTORS (JPAR), Founder and CEO ofOdasi Real E...