How to pick a Real Estate Agent
You need a full time real estate professional who loves to sell real estate. For her, it isn't work, its pleasure. She's out in the field, going to preview other agent's listings. She knows the inventory in your market. When it comes time to sell your home, your agent packages and markets the property well. You need a real professional. After all, if you touring a foreign country, you would seek a tour guide advice, right? If you have a $275,000 real estate question, you need your real estate professional!
A real estate agent must know the local marketplace. This takes years of studying the markets and continually staying apprised of what homes are for sale. While you are looking at the décor, layout, and functionality of homes, your agent is looking for structural soundness, resale ability, and appreciation potential of the property.
How do you find the agent who is truly excellent?
Pay attention to the agents you see active in the community. See who has a professional internet presence. Most agents who work that hard to earn your business by spending the time and money to consistently sell themselves will also work equally as hard to sell your property. They're motivated and hard working. Most real estate agents will tell you privately that these "marketers" are usually good real estate agents. When you are ready to sell, whether you have a cousin who is a real estate agent or not, you owe it to yourself, and your family, to call a good real estate agent for an interview. This is a business transaction! Referrals from friends and family can be another way to find an agent. You need a competent professional!
What To Ask Them?
Once you've done your research, call each agent. Pay particular attention to how long it takes them to call you back. You want a real estate agent who promptly follows up with buyers! Get a feel for their personalities on the phone. Can you work with this person?
When You Finally Meet?
Ask your real estate agent to discuss his marketing plan. How does she or he plan to sell your house? If the agent does not discuss his internet strategy, marketing to other top agents in the area, Realtor.com, and email blasts, most likely he doesn't have much of a strategy. The marketing program is critical to generating demand for your home!
Once you are confident in the agent's strong marketing plan, make sure the agent walks you through a "seller's net sheet," clearly explaining the numbers and what you can expect to receive from the sale of your home. Furthermore, a good real estate agent will explain the necessity of not overpricing your home. After investigating your home and researching the competition, she or he will recommend a narrow range of prices. Of course, you ultimately determine the selling price, but your agent's recommendation indicates at what price your home will actually sell.
Check out www.daniellesmithrealtor.com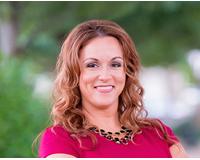 Author:
Erica Taylor
Phone:
469-358-3258
Dated:
April 3rd 2013
Views:
2,276
About Erica: About me. I am originally from Bryan/College Station and moved to Dallas in 1999. I have been in t...