INCREDIBLE Buyer Deal: Seller pays Realtor© Commission
This week I received an on-line inquiry from someone asking about 2 homes listed for sale. Interestingly enough, I had shown those 2 homes the previous weekend and responded to the inquiry giving them my phone number. They called pretty quickly, were lovely people, and we had a nice conversation. They asked, so how does this work…can you show us the property? Of course I could and wanted to but also asked if they were working with a Realtor©. The response was: "yes…no…well, a friend has their Real Estate license. They aren't a Realtor© right now but they've kept their license active and they're helping us." OK, I get it, we all want to help our friends. At this point I advised they should work through their friend to make the showing appointments. It then came out that their friend doesn't have access to MLS (multiple listing service database of all properties for sale and lease) or CSS (centralized show service where you make appointments to show the homes).
WHOA: DANGER WILL ROBINSON
First let me say that I fully believe their friend-with-a-license has 24 carat intentions…they honestly want to help. But if the friend-with-a-license doesn't have access to available properties for sale and can't make arrangements to show them, how is that good for the buyers? These dear people were doing the internet searches finding outdated information and probably spending a lot of unnecessary time and energy with no doubt, building frustration and probably some disappointment. A Realtor© can cut through all that. It's their job. Most of us do those things daily, if not many times a day, which maintains expertise and knowledge of the local market.
This scenario illustrates a common lack of awareness and misconception of buyers about the costs of using a Realtor©. The truth is that using a Realtor© is a fantasic deal for buyers (seller's, too, actually...but that's a whole other blog) because the seller pays the buyer's Realtor© commission. Why is that such a good deal? Many, many reasons besides the obvious financial one that you're getting a professional service that someone else is paying for. Consider the non-exhaustive list of benefits below (the first two items have already been mentioned but they bear repeating):
- Access to the MLS database of properties available with up-to-date and critical information
- Ability to make appointments through the Centralized Showing Service
- A licensed, trained professional working for your best interests (not the sellers)
- A good Realtor© will share relationships with other professionals to support you in your buying process, some of these professionals would include:
o Mortgage lenders who can prequalify you for a loan, help you determine your budget and price
range, provide you with the type of loan to suit your needs
o Title Companies with experts in title searches and the closing processes
o Inspectors who have proven their skills and expertise in performing home inspections
o Resources for handymen, contractors, painters, etc. to complete any repairs needed from the
inspection
- A good Realtor© has training and experience in all the aspects of buyer transactions and they will provide you support, information and advice from the first showing to the closing table. Here are just a few of those processes:
o Negotiating the contract
o Insight into surveys, seller's disclosures, and all those contract addendums and amendments
o Coordinating the inspection, discussing the inspection report and follow-up processes
o Interfacing with the mortgage lender to ensure all deadlines are met
o Negotiating contract deadlines that may need to be extended
o Sitting at the closing table with you to support you in the closing process
o Staying in touch with you after the sale
- A good Realtor© will research and counsel you about the value of the home of your dreams when you're ready to make an offer and talk about considerations such as market value based on previous home sales and other important factors
If that's not enough, consider the following quote from Realtor©.com, the Official Site of the National Association of Realtors©:
All real estate licensees are not the same. Only real estate licensees who are members of the NATIONAL ASSOCIATION OF REALTORS© are properly called REALTORS©. They proudly display the ® logo on the business card or other marketing and sales literature. REALTORS© are committed to treat all parties to a transaction honestly. REALTORS© subscribe to a strict code of ethics and are expected to maintain a higher level of knowledge of the process of buying and selling real estate. An independent survey reports that 84% of home buyers would use the same REALTOR© again.
Real estate transactions involve one of the biggest financial investments most people experience in their lifetime. Transactions today usually exceed $100,000. If you had a $100,000 income tax problem, would you attempt to deal with it without the help of a CPA? If you had a $100,000 legal question, would you deal with it without the help of an attorney? Considering the small upside cost and the large downside risk, it would be foolish to consider a deal in real estate without the professional assistance of a REALTOR©.
Going back to our original scenario, is it really worth having to spend all your time, often operating in the dark or without a net when you could have the support of a trained Real Estate professional especially when their commission is paid by the seller?
You be the judge…and then call a REALTOR© today.
Sandy Setliff is a Realtor® with JP and Associates Realtors®. She specializes in residential real estate sales in Collin and Denton Counties. She can be reached at 214 620 1615/cell, 972 375 9448/office or via email at [email protected]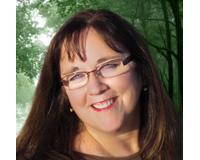 Author:
Sandy Setliff
Phone:
214-620-1615
Dated:
January 25th 2013
Views:
2,069
About Sandy: Sandy Setliff, a longtime resident of North Texas, specializes in residential real estate sales in N...