If It Sounds Too Good To Be True It Almost Always Is
Unfortunately, when you are in foreclosure you are constantly being solicited. You will get mail, phone calls, and knocks on your door once your address goes on the foreclosure list.
This can be very overwhelming, there is a lot of information out there. But who can you trust? Let's talk about who is targeting you so you can understand their motives and the options you have in this situation.
Investors
I am going to start off by saying, not all investors are bad. In fact, we work with MANY reputable investors who genuinely do want to purchase a property and do it in an ethical way. BUT, like in every industry, there are a lot of shady people. There are many investors who are strictly looking to 'get their foot in the door' when they solicit you. I say this to ALL of our clients; if the investor is legitimate they will be willing to go through the proper channels to purchase the property and not try to bypass your agent. These shady investors target homeowners directly and tell them exactly what they want to hear. They will say anything to get you to sign a deed, or contract with them. ALWAYS read everything you sign, ask questions and have someone else review what you are signing! If you do not have a realtor, find a reputable real estate attorney.
Attorneys
This is a big one! You will get mail from ALL kinds of attorneys. Attorneys who want to sue your lender, help you file bankruptcy, process your short sale, etc. There are attorneys that specialize in foreclosure defense who can help you pursue legal action which is a temporary fix. They may be able to get the foreclosure stopped but not be able to help you sell, settle the debt, modify your loan, so you end up back in foreclosure.
Sometimes bankruptcy is a great option for your situation, but it is NOT the only way to stop a foreclosure. Remember, always consult an attorney, but know that they want your business so do your homework.
Realtors
You might get calls from "experts" or letters from agents saying they can help you sell your house. Hiring a real estate agent to help sell your house when you're in foreclosure is an option that will allow you to have someone to advocate for you at no cost. Homeowners should never pay anyone or any company an up-front fee to conduct a loan modification, arrange a short sale, or stop a foreclosure. Lenders must be involved in any of these transactions, so there are no guarantees, and homeowners shouldn't pay any money until the company delivers the agreed-upon results. Something VERY important to know is although any real estate agent can do a short sale, it does not mean they are qualified. When you speak to that agent, ASK questions! If they don't know the answers to your questions, you might want to reconsider using them. Ask them how many SHORT SALES they have completed successfully. This is SO important. Experience is everything in short sales and every lender has different requirements. Hiring a knowledgeable realtor who understands the lenders processes is so important for you as a client. It is the difference between getting a short sale approved and getting foreclosed on.
Questions? 972-832-2755, [email protected]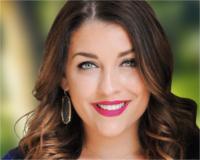 Author:
Nicole Espinosa
Phone:
972-832-2755
Dated:
March 9th 2016
Views:
1,778
About Nicole: Nicole is a leading Short sale expert in the Dallas Fort Worth market. Before Nicole did short sale...