If You Completed A Short Sale You Can Now Purchase Sooner
Exciting news for our past clients and sellers who have completed a short sale!!
The mandatory waiting period to purchase a new home after doing a short sale has now been reduced to 2 years. Prior to the change, Fannie Mae required borrowers to wait 4 years after completing a short sale before re applying for a new loan. They then reduced it to 2 1/2 years, and as of 2016 it is now 2 years!
Borrowers wishing to apply for a loan using 'Fannie Mae's Extenuating Circumstances Program' should be prepared to provide proof of the hardship such as a copy of a divorce decree; medical bills; and, notice of job loss or job severance papers.
Borrowers should also be prepared to write a brief letter describing the hardship and how it directly led to the bankruptcy, pre-foreclosure, or short sale. The letter should make it clear that default was the borrower's only reasonable course of action, given the circumstances. Your short sale specialist will be able to help with this letter.
This is just another added benefit of going through the short sale process! If you are deciding whether you should go through a short sale or just let the property foreclose, this should encourage you that within a short amount of time you can purchase again.
A short sale gives you the ability to settle your debt with your lender(s) and be able to sell your house without paying anything.
If you went through a short sale and are now looking to purchase let us help! 972-832-2755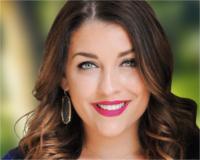 Author:
Nicole Espinosa
Phone:
972-832-2755
Dated:
March 14th 2016
Views:
1,243
About Nicole: Nicole is a leading Short sale expert in the Dallas Fort Worth market. Before Nicole did short sale...