Inspections On A Dallas Foreclosure
If you've been thinking about investing in one of the Dallas foreclosures, make sure the home you buy doesn't have major issues. Before you spend the money on a home inspector, look at these common problem areas:

Ceilings
Usually ceilings are made of plaster and plasterboard. While looking at the ceilings, keep an eye out for these issues:
Cracks, holes or uneven areas
Dampness or mold growth
Crumbling areas
Cracks or bulges
Walls
Generally, walls are made of bonding plaster or plasterboard. You can look for the same problems as you would on ceilings, with the addition of a few more:
Loose skirting board
Soft, damp or rotten
Discolored decorations, blisters or other faults such as peeling wallpaper
Dangerous materials such as asbestos or gloss-painted polystyrene tiles. Asbestos can be hard to identify; if you think you have asbestos, get professional help.
Floors
No matter what material the floor is made of in foreclosures, the structural supports are generally made of the same types of materials as other homes. Here are a few things to look for:
Uneven flooring
Movement, cracking, lifting or dampness
Loose floor covering, such as raised boards or lifted tiles
Large gaps between floorboards
Cracked or missing tiles
Plumbing
The kitchen and the bathroom may hold most of the plumbing, but some will go through the rest of the house as well. Look at the plumbing for:
Rust or leaks
Hammering or knocking pipes
Lead pipes
Improperly supported water tanks
Wiring
Faulty or old wiring can be a major hazard in any potential home. Although some wiring issues aren't easy to spot, there are signs:
Rubber cables or single-flex wiring twisted together with exposed insulation
Blackened or failing power sockets
Brittle or bare wiring
Plugs that get hot when used
No inspection should be considered finished until a licensed home inspector has come to the foreclosures that you're interested in. However, by using this guide, you'll only have to call an inspector once to get a clean bill of health on your new real estate.


Andrea Trimble, with Trimble Estates and Fine Homes, specializes in residential real estate home sales in the
Dallas
area. She was recognized by 32Best as one of the top 32 real estate agents in Dallas. Andrea is focused on providing her clients with the utmost service and client satisfaction. To contact Andrea for a real estate consultation,
e-mail her at: [email protected]
or visit her
website:
www.TrimbleEstates.com
Office: (817) 789-5591
Address: 3131 Turtle Creek Blvd Suite 1015, Dallas, TX 75219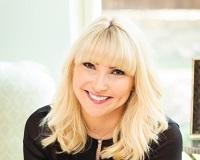 Author:
Andrea Trimble
Phone:
817-789-5591
Dated:
October 29th 2013
Views:
7,735
About Andrea: Andrea Trimble is a recognized real estate advisor in the Dallas/ Fort Worth Metroplex market. With ...