Is Emotion Getting In The Way Of Selling Your Wylie TX Home


The best way to approach the sale of your Wylie, TX home is to be completely emotionally detached and to handle the sale like any other business transaction. However, this can be difficult to do. A house holds a lot of memories and you will likely have a strong emotional connection to it. These feelings will make you highly biased, can cause you to ignore your home's flaws and will skew your perception of what the home is worth. It can also make it difficult to make the move on a sale, even when you have a reasonable offer. Emotional attachment is detrimental to your house sale, so it is best to distance yourself from the house emotionally during the sale process so that you can prevent your emotions from interfering with your judgement.
Put Away Personal Affects
When you are getting prepared to sell your home, pack up all of your family photographs and put away any personal mementos. Not only will this make the house more appealing when you are showing it to potential buyers, it will also help you to begin emotionally detaching from your home.
Be Critical of Your Home
When it comes to a home that you love, it can be difficult to assess its valuerealistically because you will be blind to its faults. Ask your real estate agent or a very honest friend to walk through your house with you and point out all of the faults and potential weaknesses that could affect the sale. Keep an open mind and try to put your emotions on the back burner to see the house as a potential buyer would see it.
Capture it On Video
A great way to preserve the memory of your home is to make a video tour of it. This way you will be able to capture what it looked like when you lived there, so whenever you start to feel homesick you can watch the DVD and take a trip down memory lane.
Getting Excited About the Move
Instead of focusing on how sad it is that you are leaving your home, think about all the things that you have to look forward to at your new house. You can start researching the area that you are moving to and find out all of the great activities and attractions you can visit when you arrive.
Call Lisa Cardillo with JP and Associates REALTORS today for additional real estate tips. Lisa Cardillo specializes in residential real estate in Wylie and Sachse Texas as well as the surrounding communities. Want a faster sale at a higher price? Let my education, experience and advanced marketing techniques benefit you in the sale of your home.
Looking at buying or selling real estate, Call or text me anytime: 214-727-3366.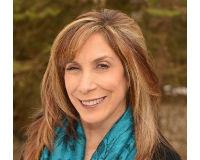 Author:
Lisa Cardillo
Phone:
214-727-3366
Dated:
August 20th 2013
Views:
2,187
About Lisa: Assisting people on the purchase or sale of their home is what I love to do! My name is Lisa Ca...