Is It Best To Rent Or Buy In Collin County
RENT vs BUY...What is Best for You?
With the turn in the Housing market here in Collin County many property owners are putting their houses up for sale instead of renting them out. This has left us with a shortage of rental homes and is driving rental prices up…up…up!
Why rent when you can buy? I recently took clients out looking at rental homes. At the end of viewing quite a few I could see they were very disenchanted about what they were seeing. The homes available for lease in their price range were in rough areas and in pretty bad shape. I asked them why they were renting. They told me they did not think they could afford to buy. I connected them with a lender who shared the GREAT news…. They could, in fact, afford to buy. We were able to find them a house, in an area that they liked, in great shape and their monthly payment is the same as it would have been if they had rented. With the rates still low they are able to purchase a nicer home than they could have afforded to rent.
YAY!!!! I love a happy ending. I would love to connect you with a great lender to help you evaluate if buying a new home would be a good option for you.
Rent or buy I am happy to help you with your new home search.
Call or email me…I am Happy to help!
Keisha
469-853-9784
[email protected]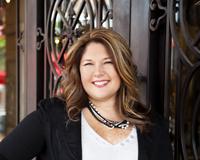 Author:
Keisha York
Phone:
469-853-9784
Dated:
June 30th 2013
Views:
6,417
About Keisha: Keisha's goal is to provide a level of customer service that builds a long-lasting relationship and ...