Is the Market Turning?
Possibly…in some areas of the metroplex there are definite signs of the market transitioning. Others, well, it may still take awhile. Here's a couple of examples of potential signs of market change - This week I have a closing scheduled for some buyers for a home in Allen. Theirs was the successful offer for a home that received 4 offers in the first week it was on the market. Last weekend someone else in our office made an offer on a home in Frisco that received 9 offers in the first few days on the market. These are the type of signs that could point to a transition from a buyer's market to a seller's market. But it varies by area.
As of today, The Collin County Association of Realtors (CCAR) has on record 660 closed sales for February 2012 as compared to 587 in February of last year and 649 in February of 2010. That's a 12.4% increase in closed sales for February 2012 over February 2011. Keep in mind that number could change as paperwork is filed and more sales are recorded. But the good news is that closed sales are up over this time last year. Pending sales, too. As of today, CCAR has record of 778 pending sales for February 2012 in Collin County as compared to 735 for February of last year. That's a 5.9% increase in pending sales.
What does it look like in specific cities in Collin County? Below are some statistics from the numbers on record with CCAR for February 2012 as of today.
Sales Pending Sales AVG DOM Median Price
Allen 94/+23.7% 89/-3.3% 82/-28.2% $180,000/-17.9%
Anna 17/+13.3% 21/+23.5% 101/+111.7% $110,000/+4.8%
Frisco 135/-14.6% 180/+5.9% 94/-16.8% $247,000/+2.9%
McKinney 148/+18.4% 172/-6.5% 75/-38.7% $178,425/-4.5%
Melissa 12/+300% 17/+54.5% 151/+4.4% $152,495/-14.1%
As mentioned above, these numbers can change as more sales are reported. The smaller numbers in smaller cities contribute to larger percentages and, it's important to note that this information is just one month. A true market shift will be indicated over time.
So what does all this mean? For sellers, you may want to finish up all those projects that will put your home in top listing condition. For buyers, the window may be closing a bit on lower home prices. If you need help with a free competitive market analysis for your home or the home of your dreams, call me, I'd like to help.
Sandy Setliff is a Realtor® with JP and Associates Realtors®. She specializes in residential real estate sales in McKinney, Allen, Frisco, Anna and Melissa, Texas. She can be reached at 214 620 1615 or via email at [email protected]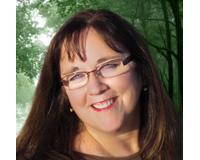 Author:
Sandy Setliff
Phone:
818-519-3670
Dated:
March 6th 2012
Views:
3,341
About Sandy: Sandy Setliff, a longtime resident of North Texas, specializes in residential real estate sales in C...