Its Not Cheers But Its Darn Close In Rockwall Texas
As a child I remember loving to watch Cheers on TV, but what was it about the Cheers that I really liked? Was it the Cliff Claven the ridiculous mailman? Was it the sarcastic Carla that I was always drawn to? Was it the sexy bartender? No...well that certainly didn't hurt, but really it was Norm. I loved that whenever Norm entered the bar everyone yelled, "NORM!" and he was instantly right at home. While Cheers is now in reruns on who knows what channel I have been fortunate to find a local place in Rockwall Texas that makes me feel like I'm going to my very own "Cheers" and it's called KE Cellars and it's located at 301 N. Jacinto Street in the square at Rockwall Texas.

Owners Jennifer and Bill Norman are so warm, welcoming and supply the residents of Rockwall Texas some of the best entertainment in the area! They bring in some fantastic bands and host fabulous events and private parties. The winery features Texas wines and there is a store as well to take plenty of bottles to go home! While at the winery you can order food from Pizza Cucina a local Rockwall eatery that delivers right to your wine table at KE Cellars. Also, food can be ordered from Zanatas, which is another local restaurant that is on the square and serves many specials each weekend. Does it get any better? You can enjoy some fabulous Texas wines while being entertained by lives music and eating delicious food. Personally, the only way it gets any better is if you're with some friends catching up or out on the dance floor kicking up your heels!

Last night I stopped by because they had a classic rock band playing that is excellent and I just wanted to go listen, relax and enjoy life at KE Cellars. I was only there for a little over an hour, but I ran into many friends doing the same thing. KE Cellars truly is the place to be and I can't wait until the weather warms up and the bands are outside playing. If you're looking for a place to host your next party, corporate event or just go on date night please go see Jennifer and Bill Norman over at KE Cellars in Rockwall Texas! For me, this place is as close to Cheers as it gets. When I walk in the winery I feel at home, I'm greeted by the owners (who know my name!), they know my wine and always there to make sure everyone is having fun and enjoying their time!

Every Realtor needs some down time and I choose to spend my free time at KE Cellars in Rockwall Texas!

"NORM!"...I mean "STACY"!!!

Stacy Lynn is your local real estate expert in Rockwall County and surrounding areas. Stacy Lynn has been a licensed Realtor for over 10 years and has been a top producer for several companies in San Diego California. After moving to Rockwall Texas and settling in Stacy has jumped back into real estate and is loving every minute of it! Stacy Lynn is the proud mother of her 5 year old daughter and enjoys being an active part of her community and volunteering her time assisting with local charities through her talent as a photographer. This agent has sharp skills, the ability to negotiate fantastic deals and is relentless when it comes to finding that perfect home for her clients! Call Stacy Lynn to get you that new address TODAY!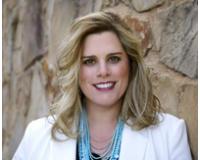 Author:
Stacy Lynn Massar
Phone:
214-649-3686
Dated:
January 26th 2014
Views:
4,385
About Stacy Lynn: Stacy Lynn has been in the real estate industry since 2002 when she became a licensed agent and loan...