Its all about LOCATION in Dallas
The old saying goes "location, location, location" is still holding true in today's market. The question now is location to what? Is it restaurants, shopping, bars, entertainment venues, schools, churches? A recent poll shows that it is proximity to public transportation. The fact is most people want to live semi-close to where they work. If one works downtown does a family of four plus a pet buy a condo on the 20th floor...propbably not. Most families tend to head to the suburbs for more space, a yard, and great schools. So what could be there deciding factor when chosing a neighborhood...distance from public transportation. Studies across the nation in major metroplitan cities with public transportation showed neighborhoods located near public transportation weathered the housing bust much better than homes further out. According to data by the Center for Neighborhood Technology Fund, residential porperty values performed 42% better on average if located with a half mile of public transportation. In Dallas do we hold this to be true? DART is expanding every year and now reaching as far North as Plano and West to Irving/Las Colinas. Transportation plays a role in real estate and housing decisions by consumers. When you buy a home you are also purchasing a "lifestyle". Besides better home values, public transportation offers accessablitiy to more jobs! Places like Boston, New York, and San Francisco off two times more jobs per square mile. Dallas has the jobs just not centered or concentrated in one small area! Some of the cities rated for Best Public Transportation are Honolulu, Seatle, San Diego, Boston, New York, Los Angeles, and Denver in first place. Although Dallas did not rank we still hold strong with the DART!
Visit my website at www.yourhomeretriever.com
Lisa Montes - "Your Home Retriever"
REALTOR since 2008 specializing in Far North Dallas, Frisco, Carrollton, Plano, Coppell, Grapevine, and Southlake
Contact me at 817-201-7388 or yourhomeretriever@gmail.com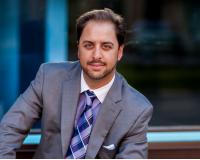 Author:
JP Piccinini
Phone:
480-980-9025
Dated:
March 26th 2013
Views:
3,581
About JP: JP Piccinini is CEO and Founder of JP and Associates REALTORS (JPAR), Founder and CEO ofOdasi Real E...