JP and Associates REALTORS is Green Always
By Philip Postel - Adobe Title, LLC
Earth Day, April 22nd
You've seen it in commercials, heard it on the radio, and have witnessed the countless efforts all around you to 'Go Green'. Some people temporarily make extreme efforts to coincide with what's best for our environment; others change a few things they do throughout their day, like swap out plastic water bottles for reusable containers; but many of us change nothing at all about the way we're contributing to the deterioration of our ecosystem. This Earth Day I implore you to take on the challenge to Go Green; STOP buying plastic water bottles, STOP being wasteful of our natural resources, and START being proactive!
There are many ways to Go Green. Some options can be pricy or a tad bit inconvenient at first, but many options are rather inexpensive and can actually save you money—cha-ching! If you're still with me at this point, I'm sure I've certainly captured your attention now. So let's begin with the methods that are easy to carry out and are guaranteed to keep you from reaching deep into your money bags:
· Save Energy/Lights out. I'm not saying to ditch lighting in your home completely and live like cavemen, unless that's your thing then by all means, keep on keeping on. But rather practice the following simple habits:
o Turn off lights in rooms that are unoccupied.
o Utilize natural lighting by drawing back your curtains during the day.
o Use candles.
o Replace your light bulbs with CFLs, they save energy and last longer.
o Unplug appliances when you're not using them. Or, use a 'smart' power strip that senses when appliances are off and cuts off energy use.
o Set your thermostat a few degrees lower in the winter and a few degrees higher in the summer. Some days you can do without the A/C all together and simply prop open your windows for some cool air.
o Wash a FULL load of clothes in cold water whenever possible. About 85% of the energy used to wash your tighty whities goes to heating the water.
§ Want to go above and beyond? Line dry your clothes or use a drying rack.
Turn these tips into habits and they're guaranteed to save energy, meaning less money that you're forking out for your electricity bill.
· Plastic Bad, Reusable Good.
o STOP using disposable bags and switch to reusable bags that can be purchased practically anywhere nowadays; grocery stores, shopping malls, etc. If you insist on using plastic bags—which are also dangerous when left in reach of your child and their wild imagination (think about it…it's no bueno)—then I suggest that you at least recycle your plastic bags. You can typically find recycling bins for plastic bags at your local grocery stores and super centers.
o Stop wasting your money on plastic water bottles and start using water filters. They have several different options to purify your drinking water: attachments for your tap, water dispensers and pitchers with replaceable filters, even water bottles with replaceable filters inside.
o Use a reusable water bottle, preferably aluminum rather than plastic, when at home, travelling, or at work. Plus with all the unique colors and designs on reusable water bottles today you're sure to be one stylish individual; the cool cat at work; the hip mom at soccer practice; the funky fresh dude at the gym; the possibilities are endless, you just have to find one that matches your personality.
· Be the 'Bee's Knees' and save some Trees.
o Go paperless: Pay your bills online—which should now be cheaper because you've instated my tips from earlier for saving energy, right?! YES! (virtual high-five)
§ Reuse scrap paper. Print on two sides or let your kids color on the back side of used paper. Better yet, let them revel in an intense session of making paper airplanes, snowflakes, and paper mache art. All participants get high fives and the privilege of helping mommy recycleàeveryone wins!!
§ Put a stop to unsolicited mail—sign up to opt out of pre-screened credit card offers and such.
· Saving that H2O.The process of water purification is not cheap.
o Take shorter showers to reduce water use—don't dilly dally; get in and out, take care of business and on with your day. This lowers your heating bills as well.
o Install a low-flow showerhead. They don't cost much, and the water and energy savings can quickly pay back your investment.
o Make sure you have a faucet aerator on each faucet. These inexpensive appliances conserve heat and water, while keeping water pressure high.
o Fix any leaky faucets in your home. Not to mention, after hearing that 'Drip…Drop…Drip…Drop.' ALL night long, it'll help maintain your sanity.
o Collect rainwater and use it to water your houseplants and garden.
· Don't be wasteful, repurpose something.
o Switch to cloth diapers or at least do a combination with disposables. Even one diaper per day means 365 fewer disposables in the landfill each year…make it your 'doody' to save!
o Turn your old towels and t-shirts into rags for all purpose cleaning, instead of using paper towels.
o Use cloth napkins instead of paper napkins. Plus it gives you a snazzy appeal.
o Repurpose glass jars as leftover containers and bulk storage, especially in the kitchen. My father actually reuses glass jars in his garage as storage for screws, nails, bolts, and things of that nature. Wise individual, that man.
o If you simply cannot find ways to repurpose materials there's a simple solution: Recycle! Donate to thrift stores, local churches, toss items into recycling bins, etc.
§ Beeeeeeeeep…WE INTERRUPT THIS BLOG TO BRING YOU SOME IMPORTANT NEWS: It's essential that you recycle old and unused electronics, batteries, cell phones, computers, etc. Keep these items OUT of the trash. Most of these items contain mercury and other toxic chemicals that are detrimental to our environment. Beeeeeeep. Thank you, happy reading…
· Automobiles.These tips should be common knowledge for all drivers but you know how it goes…
o Check your tire pressure. Having your tire pressure at the appropriate PSI can reduce strain on your engine and significantly increase your gas mileage.
o Carpool. Combine all of your errands into one trip. Ride a bike or even walk.
o Buy eco-friendly automobiles—smart cars—they'll save the planet and with gas prices on the rise, they'll save you money—cha-ching! <--there it is again, are all of these saving tips kicking in yet?!
So there you have it, just a few ways to save energy, water, time, money, and most importantly, our environment! There are countless ways to Go Green that are not mentioned here such as, installing solar panels throughout your home and purchasing products made from recycled materials. However, there are an infinite number of resources to find out more information for those interested. Once again, I challenge you to incorporate all or some of these methods into your daily life. Some of these tips may take some time to get used to, but hang in there and think of the benefits. Going Green doesn't have to cost an arm and a leg, it just requires you to think outside the box, be frugal, and help spread the word.
Helpful sources for DFW residents to Go Green: http://www.greendallas.net/; http://www.gogreendfw.com/; http://www.findgreen411.com/dallas.html; http://www.dallascityhall.com/sanitation/recycling.html;
Sources: http://www.goinggreen.com/; http://www.worldwatch.org/node/3915; http://simplemom.net/tips-to-go-green-at-home/; and tips from my good ol' daddy!
JP and Associates REALTORS is GREEN real estate company based in Frisco Texas where its REALTOR Associates strive to always exceed client's expectations. JP Piccinini is the Broker Owner of JP and Associates REALTORS and specialized in residential real estate sales in Frisco, Plano, Prosper, McKinney and Allen.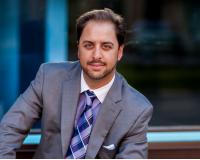 Author:
JP Piccinini
Phone:
480-980-9025
Dated:
April 20th 2012
Views:
4,013
About JP: JP Piccinini is an entrepreneur, philanthropist, proud dad and the Founder, Broker and Owner of JP a...