JP and Associates REALTORs Augmented Reality App
Ever wonder what's for sale in the neighborhood? Or what the home down the street was selling for? Or homes for sale within a radius of your kids school? Sure you have. If have ever bought a home you have asked yourself those same questions and then to appease your curiosity you went home and looked it up. Chances are you forgot the address, or even forgot why you liked that home or the name of the street you were on etc...etc...etc...
Well at JP and Associates REALTORs we done did it again (excuse our Southern lingo) - our thirst for constant information and instant gratification has once again driven us off the cliff. - Okay we also think our clients should have the same access to awesome tools that satisfy their needs for information - quick, accurate, visually and immediately (I think I said that already in quick)...
So we went a little Virtual Reality crazy. We introduced one of the first EVER Augmented Reality Apps in the real estate business to our mobile App tools. Welcome to the year 2099...
Check it out - all you need to do is on your mobile device browser type in www.JPHOMESFORSALE.com - you will see an option for the Augmented Reality search. Just follow the steps.
You will be able to see all the homes for sale in your immediate vicinity and up to a 9 mile radius if you want (close radius works best afterall that's the point of the augmented reality app), anywhere in the Dallas Fort Worth area in a virtual reality mode through your mobile phone screen. Pretty cool indeed.
JP Piccinini
JP Piccinini is the BROKER Owner for JP and Associates REALTORs - A real estate company based in Frisco Texas where its REALTORs associates always strive to Exceed Expectations. JP specializes in residential real estate home sales in Frisco, Allen, McKinney and Plano.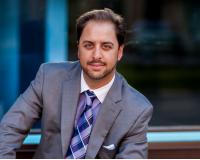 Author:
JP Piccinini
Phone:
480-980-9025
Dated:
March 2nd 2012
Views:
3,152
About JP: JP Piccinini is CEO and Founder of JP and Associates REALTORS (JPAR), Founder and CEO ofOdasi Real E...