Keeping Your Home Safe For The Holidays
As a police officer I have responded to many residential home burglaries and have learned a few things along the way. The majority of home burglaries occur during the day time, while most people are at work or at school. With the holidays here and many of us buying expensive gifts like televisions, computers, and other various electronics for our families, the last thing we want is to have someone enter our home and steal the items we have worked so hard for. Here are a few tips that will help you keep your home safe, not just during the holiday season but all year long.
The most obvious is keeping your windows and doors locked. A good way to beef up your doors security is to remove the old short screws from your doors strike plate and install new screws that are 3 inches in length. This allows the strike plate to be secured in to the studs of the door frame and much sturdier than those old short screws. If your home has a sliding glass door brace it with an after market brace or piece of sturdy wood, cut to size, along the door frame.
Do not advertise what knew items you just bought. If you just got that new 70" flat screen, 4K Television and latest XBox system and decided to throw out the boxes with the next weeks trash, you are sending a flag to any would-be burglar that you have something of value in your home. Break down your boxes and conceal them in your trash can or if you have a local recycling center\city dump that will take the boxes, take them there.
Burglars hate dogs, alarms, and surveillance systems. If your home does not have at least one of these it should.
If you are travelling out of town for the holidays do not post your plans on Facebook, twitter, or other social media outlets. Leave a car parked in the driveway, giving the appearance that someone is home. If you have a friend or neighbor that will be around, ask them to watch over the house. Have them go over frequently to collect the mail, news papers, and turn on\off different lights and electronics in the home. In the case you cannot get someone to watch the house, stop your mail and news paper delivery for the time you are gone and put your lights and electronics on a timer to give the appearance that someone is home.
In case you do find yourself of victim of a home burglary there are a few things that you can do to help catch the bad guy. One is to photograph your jewelry. Another is photograph your electronics, guns, or anything with a serial number on it. On the back of the photograph write down the serial number or keep a list with all of your valuables and their corresponding serial numbers and keep them in a safe place. This information will go along way, your serial number will be entered in to a national database and if the bad guy is caught with it, it can be tracked back to you. Some thief's will try to pawn items immediately after they steal it. Pawn shops are required to enter the serial numbers of all items into a database, which police can access, determine who pawned it, and gain leads to solve the crime.
There is a lot I have learned as a police officer and one thing that I have realized is that thief's look for crimes of opportunity. If my tips and suggestions keeps you and your family from being victims of crime, then I have done my job as a police officer and your Realtor.
Do you have any questions about home safety or real estate? If you do, do not hesitate to contact me via e-mail, phone, or text and I will gladly assist you in anyway I can.
Mike Worley
214-394-8299
MichaelWorley@jphomesforsale.com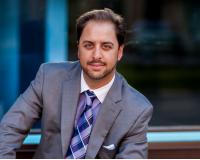 Author:
JP Piccinini
Phone:
480-980-9025
Dated:
November 24th 2015
Views:
1,153
About JP: JP Piccinini is CEO and Founder of JP and Associates REALTORS (JPAR), Founder and CEO ofOdasi Real E...