Late November Gardening Tips For North Texas
Some of us have been putting off doing the last of our planting, because other things just needed to get done. Well, friends, time is UP! It's late November now and your November gardening chores must get done now! Don't wait for the weekend even! Just get out there and do the planting that you have been putting off. Plant Your Spring Perennials Now!
If you haven't already, now is the time to plant spring-flowering perennials by digging and dividing as quickly as possible. A great gardening tip here: plant the younger divisions in your best location, put the older ones where they can multiply to make more. And if they don't make it, your loss will be minimized. If they do all make it, you have plants to give away or sell at your spring yard sale. Another November gardening tip: divide the perennials that do the best here in the Dallas area. What perennials am I talking about? This would include these outstanding perennials for Texas in general but especially for the Dallas, TX area: Coreopsis, Bearded Iris, Bouncing Bet, Daylily, Cannas, Indian Blanket, Louisiana Iris, Sweet Violet. Plant Your Spring Bulbs Now!
Another November Gardening tip: Plant some of your spring bulbs including daffodils, narcissus, jonquils and grape hyacinths directly into soil as you buy them. Remember some bulbs need to be chilled before planting: tulips and Dutch hyacinths should be refrigerated at 45 degrees until mid-December, maybe another week more if you are just getting them. Plant Your Cool Weather Annuals Now!
While we are at it, one last November gardening tip: plant your cool-season annuals for color during the holidays and through the winter. Try to include pansies, snapdragons, pinks, flowering cabbage and flowering kale for the most reliable colors. Get these done now, before even putting up the Christmas lights! In just a few weeks, you will be giving thanks you did and that gratitude will last for months!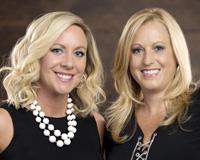 Author:
Go 2 Girls Realty
Phone:
469-443-6537
Dated:
November 19th 2013
Views:
1,747
About Go 2 Girls: Whether you are looking to find the perfect home, or buying and selling real estate to build your pr...